Recognizing Outstanding
Santa Fe Farmers'Market Vendors
Honoring providers who go above and beyond in their contributions
to the local community
The 2022 Farmer All Stars were honored at the sold-out Seed The Future celebration on Thursday, October 13, 2022.
Videos created by Jesse Fisher and Adria Malcolm of Cut Print Video Production profiled each farmer and introduced the outstanding farms. We congratulate the following 2022 Farmer All Stars and are pleased to continue to share their stories on the Institute's website.
Annie's Herb Farm
Española, NM
Amy Fagan and Keegan Crumpacker
Crumpacker's Bakery
Santa Fe, NM
Community All Star Sarah Grant
Co-Founder
New Mexico Farmers' Marketing Association
The tradition of honoring Farmer All Stars began in 2008. Each year three farms are recognized by the Institute at a community gathering. The annual event was canceled in 2020 due to the COVID-19 pandemic. Six farms were recognized in 2021 to compensate for the canceled awards presentation in 2020. To date, 45 farms and five community members have been acknowledged as All Stars.
Nominated to serve by Andrea Fisher Maril, Executive Director of the Santa Fe Farmers' Market Institute and Debbie Burns, CEO of the Santa Fe Farmers' Market, the 2022 Farmer All Star Selection Committee was comprised of: Jennifer Fresquez, Market Board President; Pam Walker, Institute Board Vice Chair; Mary Dixon 2013 Farmer All Star representing Green Tractor Farm and Secretary of the Institute Board; Volunteer and former Santa Fe Framers' Market Board Member Jonni Lu Pool, and Nery Martinez, Market Manager. The process was facilitated by Janice L. Mayer, Santa Fe Farmers' Market Institute's Development and Communications Director.
The Farmer All-Star Awards are one way the Institute acknowledges the hard work of the vendors who are the driving force behind the Santa Fe Farmers' Market. These farmers preserve the rich agricultural heritage of New Mexico, contribute to our robust and vibrant market, and invest in the health of our land and community. We are grateful for their many contributions to our community.
Eloy and Frances Trujillo
El Jardin De Flores
Chimayó, NM
Lotus Farms, LLC
Tijeras, NM
Trinidad and Victor Mendez
Mendez Produce
El Guique, NM
Reynaldo and Diego Romero
Romero Farm
La Cienega, NM
Sungreen Living Foods LLC
Santa Fe, NM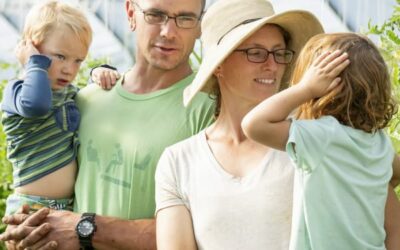 2019 Farmer All-Star: Malandro FarmSitting on 2.5 acres next to the Rio Chama in Abiquiu, Malandro Farm is known for their early-season heirloom tomatoes and giant cabbages. Lisa's guiding principle is to grow what she likes to eat. It's why you won't find eggplant at...
read more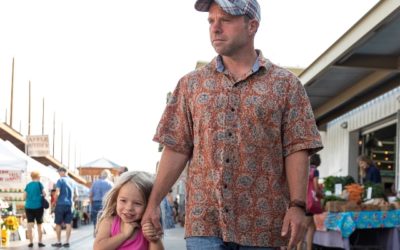 2019 Farmer All-Star: Second Bloom Farm Second Bloom makes goats milk soap, lotion bars, and body care products, and is home to anywhere between 40-60 Nigerian Dwarf goats. "They're the little guys. They stand at about 28 inches at the shoulders," explains Austin...
read more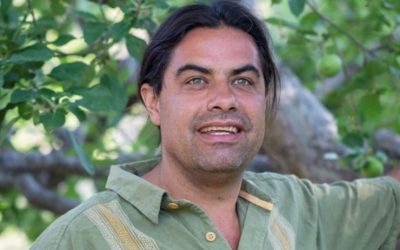 2019 Farmer All-Star: La Mesa Organic FarmsMesa Ruiz of La Mesa Organic Farms primarily grows blue corn and apples, from which he creates apple cider, pupusas, posole, and deliciously rich atole (a hot drink thickened with corn and flavored with just about anything...
read more
2019 Farmer All-Star: Jesus Guzman ProduceJesus Guzman and his partner, Kate, currently farm about seven acres in Nambe. Jesus primarily grows several different kinds of beans, corn, and chiles, and, he mostly works alone. "My favorite thing is being by myself. Doing...
read more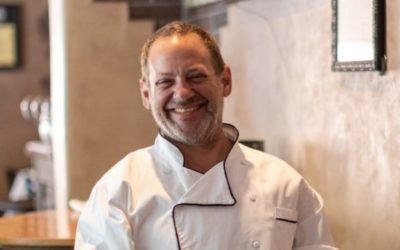 2019 Farmer All-Star: Special Honors, Matt YohalemIn 1996, Chef Matt Yohalem opened Il Piatto to an Esquire Top 20 Best New Restaurants in America Award. Matt's love of the food industry started early. "[As a kid in New York] I used to save up all of the packets of...
read more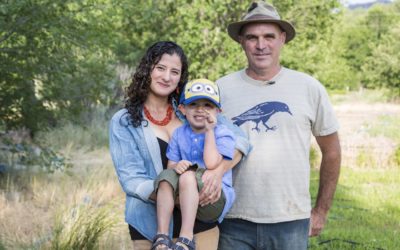 2017 Farmer All-Star: One Straw FarmOne Straw Farm is a fixture at the Santa Fe Farmers' Market. Owner, Ric Gaudet, started farming 21 years ago. He settled in New Mexico after attending graduate school at St. John's College. He began farming, and eventually settled...
read more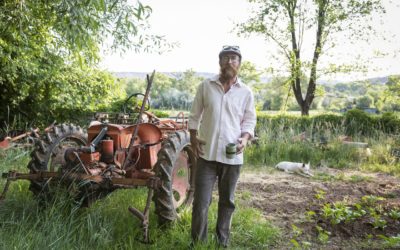 2017 Farmer All-Star: Jubilee FarmFor 12 years Brett Ellison worked with the Channing Brothers at Gemini Farm. When they started, fellow Farmer All Star, Ric Gaudet of One Straw Farm, was "quite an inspiration to us. We would see his stand and just be amazed at the...
read more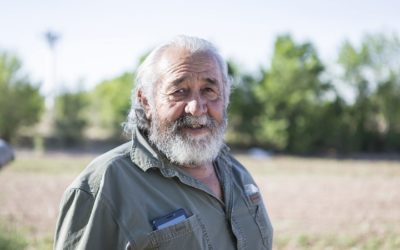 2017 Farmer All-Star: Nambe OrchardsDave Vigil, and his parents, Longino and Sophie (d.), have been vending at the Santa Fe Farmers' Market since 1971. The Vigil's have been working the land around Nambe since the 1650s. Dave's grandfather purchased about 40 acres in...
read more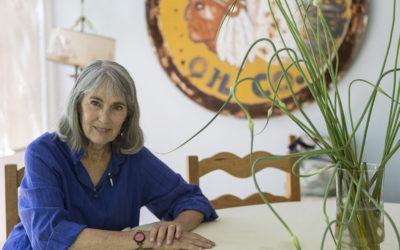 2017 Farmer All-Star: Special Honors, Deborah MadisonDeborah Madison is a chef, writer, cooking teacher and consultant, and home gardener who has been in the food world for over 40 years, with 27 of those spent in New Mexico. Her interests lay with issues of...
read more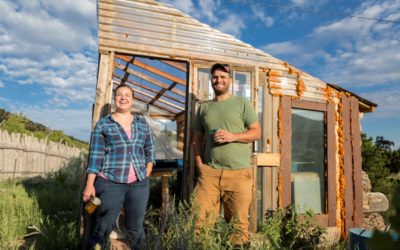 2016 Farmer All-Star: Revolution FarmAlex Pino's mom grew up on a Wisconsin farm that his grandfather started in the late 1920s. Farming skipped a generation, but Alex took it up and has been farming and selling at the Santa Fe Farmers' Market for eight years. He and...
read more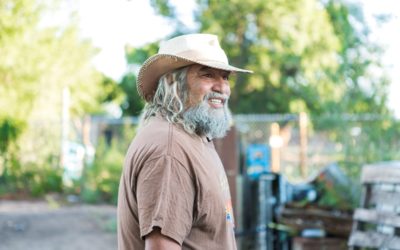 2016 Farmer All-Star: Santa Cruz Farm and GreenhouseDon Bustos has been farming since he was a young child, on the land his family has farmed for 400 years. Don still uses traditional practices, while incorporating new technology and using nothing but solar energy, to...
read more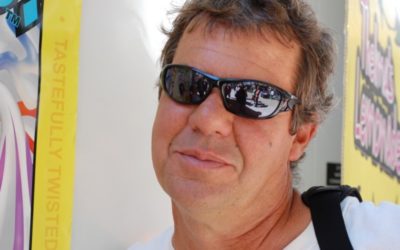 2016 Farmer All-Star: Cedar Grove NurseryJoel Daeschel started farming right out of high school, and worked at different nurseries in Albuquerque and Santa Fe. He and his wife, Marie Daeschel, started Cedar Grove in 1998, focusing on cultivating annuals and...
read more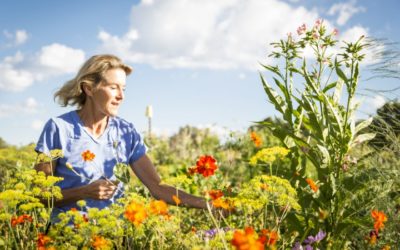 2016 Farmer All-Star: Special Honors, Pam RoyWe are proud to announce that at this year's Fall Fiesta we had special honors for Pamela Roy, Executive Director and co-founder of Farm To Table, for her outstanding work promoting local agriculture. Pam Roy has worked...
read more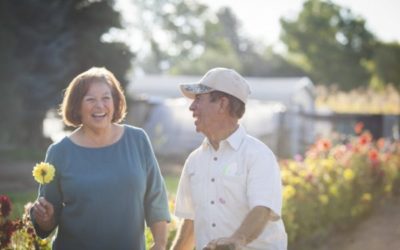 2015 Farmer All-Star: Dave and Loretta Fresquez of Monte Vista OrganicsYou know you're at the Monte Vista Organics' booth when you're greeted by smiling faces, kind words, and bins full of bright red, orange, and pink tomatoes. They also wow customers with a diverse...
read more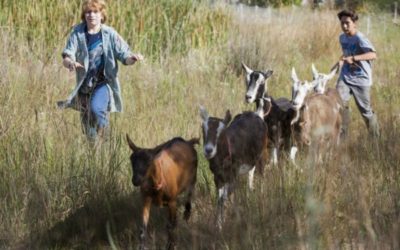 2015 Farmer All-Star: Greg Nussbaum and Patty Pantano of Camino de Paz School and FarmCamino de Paz School and Farm is a private Montessori middle school for grades 7 through 9 in Santa Cruz, New Mexico. Camino de Paz improves the students' academic achievement...
read more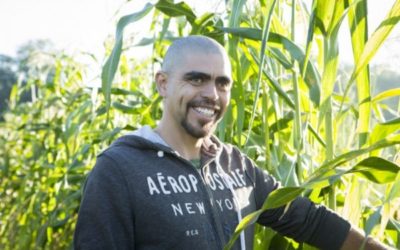 2015 Farmer All-Star: Jose Gonzalez and Maria Mandujano of Gonzales FarmDon't let Jose Gonzalez's youthful appearance fool you. He grew up on a farm in a small village in Guanajuato, Mexico and has over twenty-five years of experience in agriculture in this country!...
read more
Jacona Farm – Phil Loomis
Anna Maria's Farm – Pilar Abadia
Vigil's Chimayo Produce – Glora and Noel (d.) Trujillo
Shepherd's Lamb – Antonio and Molly Manzanares
Stephenson Natural Farm – Ronnie Stephenson
Green Tractor Farm – Tom and Mary Dixon
Ice's Organic Farm – Ron and Gayle Ice
Flor del Rio – Anna Mae Salazar
Pat Montoya Family Orchards – Pat and Juanita Montoya
Martinez Farms – Tina Martinez
Gilberto's Farm – Gilbert and Isabel Naranjo
Romero & Naranjo Farm – Sam and Sophie Romero
Love & Leche (formerly Milk & Honey Soap) – Daven Lee
Zamora's – Tony and Helen Zamora (current vendor)
Mr. G's Organic Produce – Gary and Natasya Gundersen
Rancho LLAM – Levi and Angelina Valdez
El Bosque Garlic Farm – Stan and RoseMary Crawford
La Loma Segura – Carmen and Leo Sagura
For their hard word in manifesting the Farmers' Market Pavilion:
Bruce Geiss
Joan Brooks Baker
Georgia Maryol