Come celebrate and Explore the events that the Santa Fe Farmers' Market Institute hosts.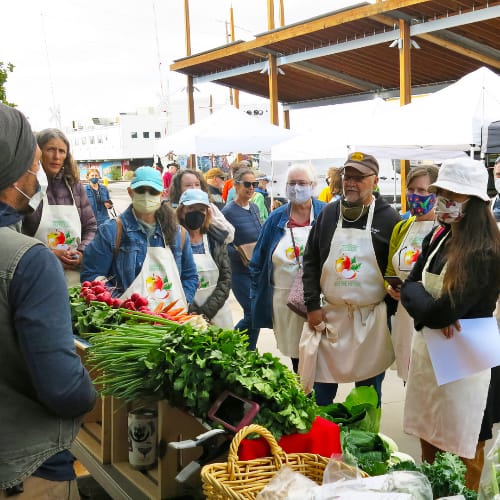 Free Market tours resume, and will be held the first and third Tuesday of each month from June 6, 2023 through November 21, 2023. Start your day with coffee and breakfast sweets in the Market Pavilion. Then join a Tour Host and Guide on a Tuesday morning stroll through the Santa Fe Farmers' Market. See the wide variety of what's growing locally, and talk with farmers' about their crops and experiences. Register through Eventbrite.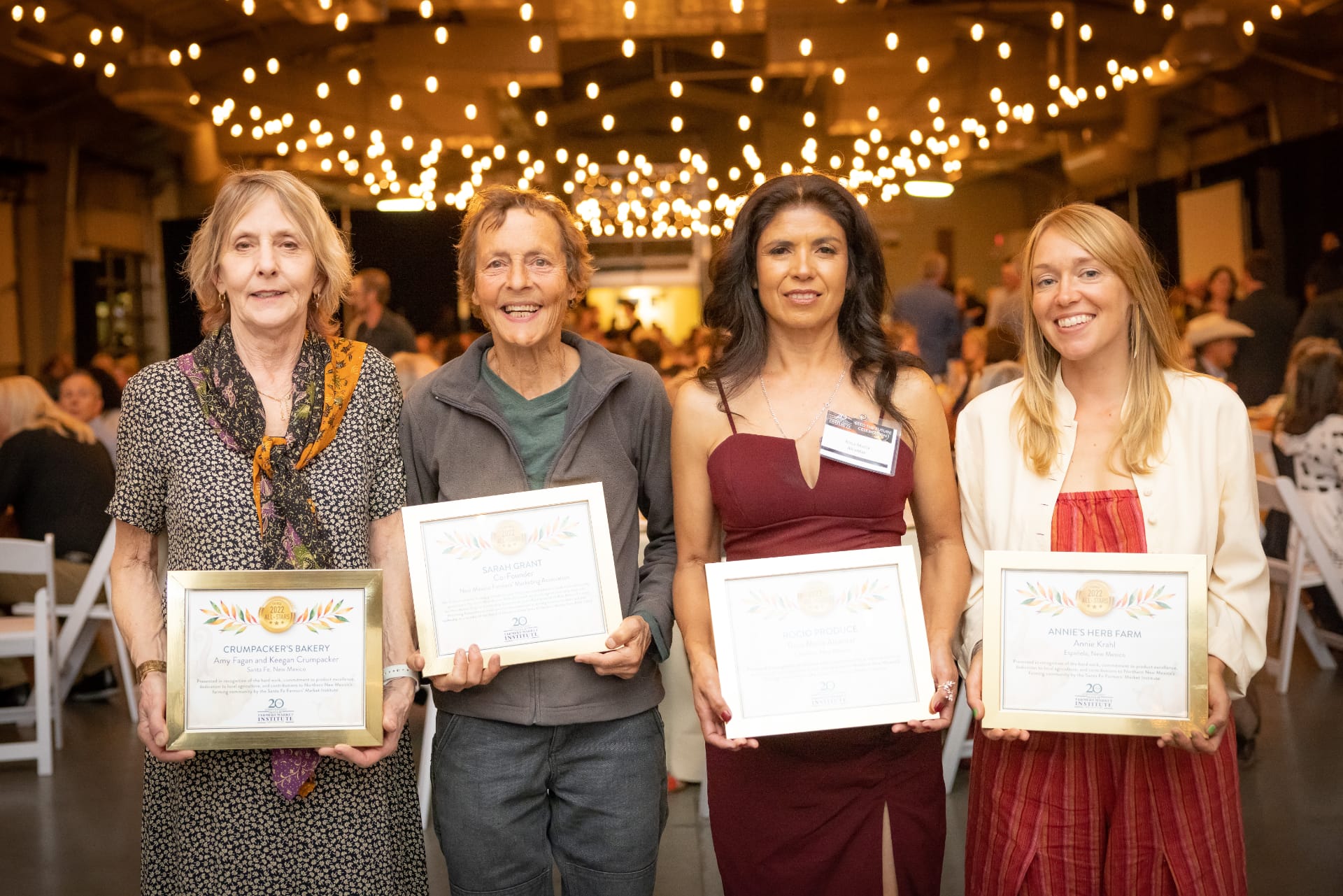 Cultivating Community
All Star Celebration
Hold the Date!
The Cultivating Community All Star Celebration will be held to celebrate our Community All Stars. More information coming soon.
Sept. 12, 2023
through
Sept. 14, 2023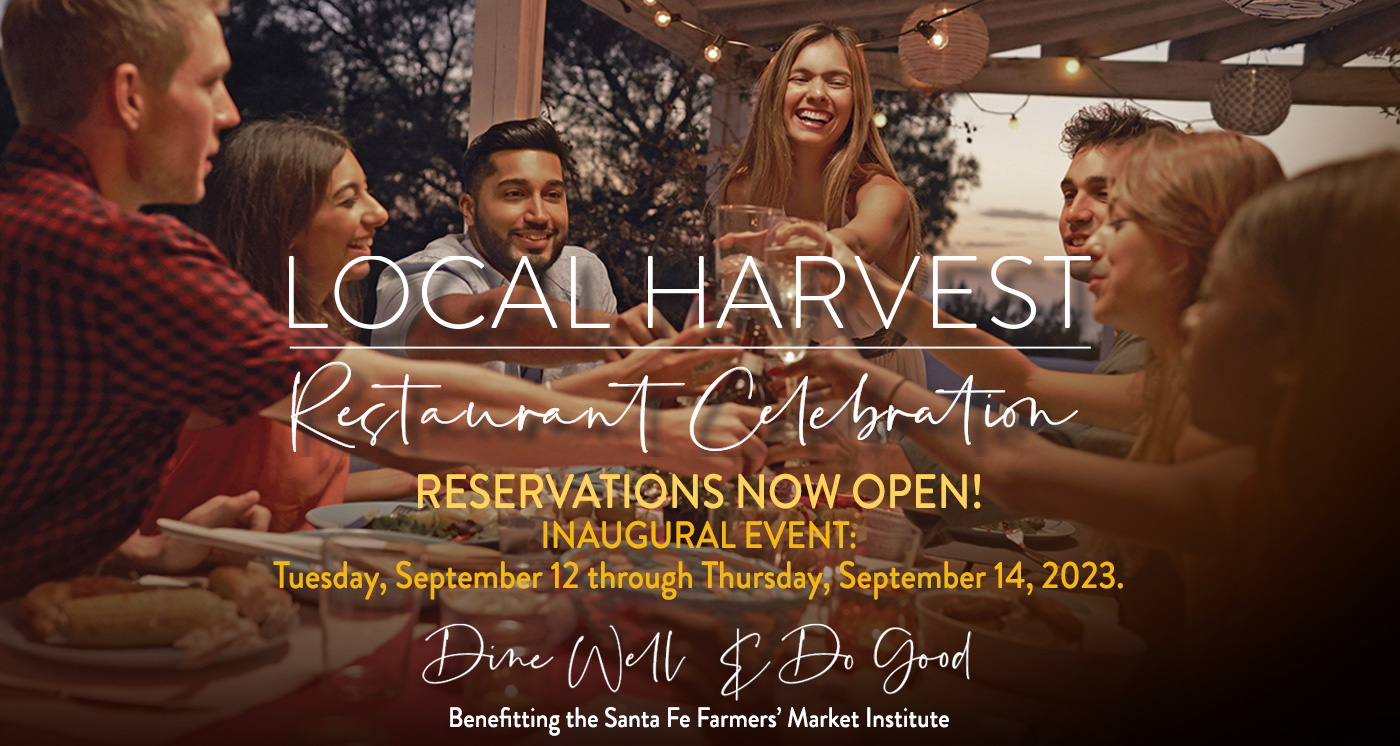 Local Harvest Restaurant Celebration
Connecting the dots between the farming and ranching community represented by the Santa Fe Farmers' Market, the abundant outstanding restaurants in Santa Fe, and the dining public.
Express gratitude to chefs who support local farming and ranching
Explore Santa Fe restaurants that source locally
Celebrate Northern New Mexico's farmers and ranchers, who work passionately and tirelessly to bring the freshest, most nutritious and delicious produce to our tables
Support the Santa Fe Farmers' Market Institute, which is the nonprofit partner of the Santa Fe Farmers' Market
Twenty percent of the food portion of each meal is a charitable contribution to the Institute.
For more information and to make reservations, visit localharvestrestaurantcelebration.com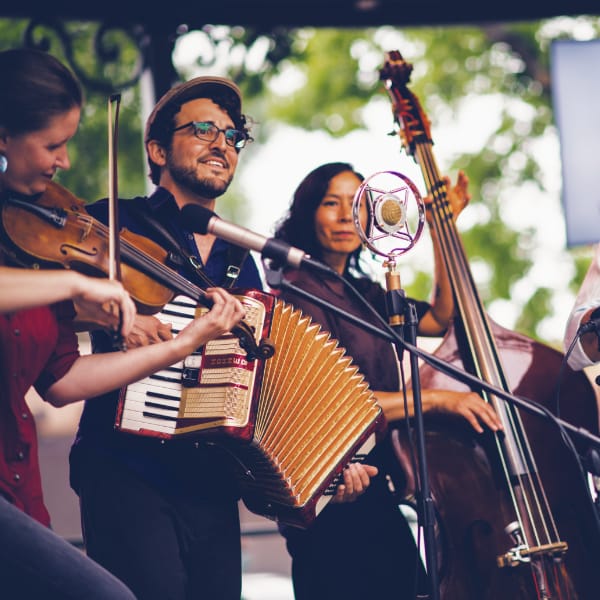 NATIONAL FARMERS MARKET WEEK
We celebrate National Farmers Market Week (August 6-12, 2023) with a private event for our Farmers and Vendors! "Pecos Picnic" lunch incorporating farm-fresh vegetables and New Mexico beer catered by Cowgirl Santa Fe will be available in the Market Pavilion. Entertainment will be provided by Lone Piñon, the popular New Mexican orquesta típica (string band). Information available on farmer programs such as the Microloan Program, Double Up Food Bucks, and Training and Development. By invitation only.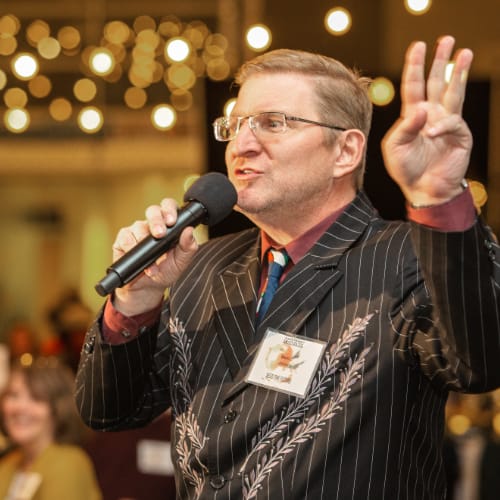 CULTIVATING COMMUNITY SPRING PATRON LUNCHEON
Join us at the Santa Fe Railyard Water Tower and 'Shop with the Chef' at the Santa Fe Farmers' Market then…
Gather at the Santa Fe School of Cooking for a Cooking Demonstration and an Exclusive Patron Luncheon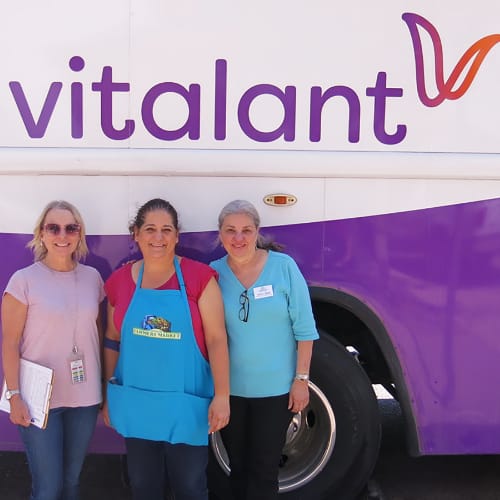 Santa Fe Farmers' Market Institute hosts Vitalant Blood Drive. Responding to a critical shortage of available blood supply, the Institute is hosting a blood drive during the Railyard Saturday morning market in cooperation with Vitalant, one of the nation's network of nonprofit blood banks. To schedule an appointment (registration beginning April 3, 2023) click here, or call Laura at (505)246-1490. Walk-ups at the blood mobile, which will be located in the loading zone on Chili Line Lane, are encouraged and can be accommodated on a space-available basis. Masks required.