2015 Farmer All-Star: Greg Nussbaum and Patty Pantano of Camino de Paz School and Farm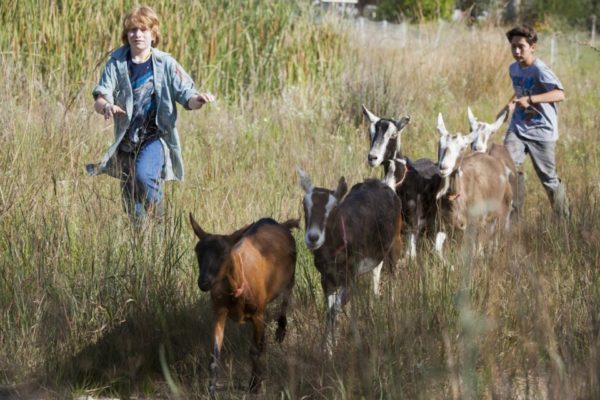 Camino de Paz School and Farm is a private Montessori middle school for grades 7 through 9 in Santa Cruz, New Mexico. Camino de Paz improves the students' academic achievement through hands-on, experiential learning. These youth discover their passions, engage the greater community, and interact positively with peers and adults. They learn to think creatively and analytically and become ethical and caring citizens.
While working in the Dallas school system, Patty Pantano began to understand the importance of the outdoors in learning and in her students' lives. It was this very concept that led Patty and her husband Greg Nusbaum during harvest months to move to Santa Cruz in 1998. By 2003, Patty and Greg had turned ten acres of pastures into a fully functioning farm and middle school.
This year's nine students spend their early mornings and late afternoons doing daily chores and project work on the farm, rotating between animal husbandry, horticulture, and the dairy. Time in between is spent in the classroom.
A former teacher and continued fan of the school says "Camino de Paz is nothing short of incredible. Spend a day, a week, a year there and you'll not disagree. In our current educational landscape, with constant talk of what is standard and Common Core, Camino de Paz teaches children what should be common to all of us – an authentic relationship with the land and the food that we eat, a love for our work and the learning that comes with it, and the value of a true community."
Patty's favorite part of running the school is watching students increase their capacity to learn and take on responsibilities successfully. Indeed, the professionalism and competence the students display at the Saturday Market is evident to everyone.
We encourage you to stop by and meet the students, learn more about the school, and pick up some of their soap or goat's milk cheese!
The Institute applauds Camino de Paz on creating a holistic, hands on approach to schooling.