Open positions at the Santa Fe Farmers' Market Institute
Position Title: Development Assistant
FLSA Status & Schedule: Non-Exempt, Hourly- Part-time 20 hours per week tbd during business hours (9am-4pm) Monday-Friday, with an occasional weekend or evening for events.
Duration: The position is currently funded through 2023, with the renewal dependent on 2024 budget allocation.
Department Name: Santa Fe Farmers' Market Institute
Supervisor's Title: Development and Communications Director
Starting Salary: $20-$25/hour
To Apply: Please submit resume, cover letter, and three references to: hiring@farmersmarketinstitute.org. Position open until filled.
MISSION STATEMENT
The Institute is the non-profit sister organization to the Santa Fe Farmers' Market. The Santa Fe Farmers' Market Institute's mission is to advocate for farmers, ranchers, and other land-based producers; provide equitable access to fresh, local food; own and operate a year-round venue for the Santa Fe Farmers' Market; and manage programs to help sustain a profitable, locally based agricultural community.
PRIMARY PURPOSE
The Development Assistant is a part-time position supporting the essential fundraising functions of the nonprofit Santa Fe Farmers' Market Institute.
ESSENTIAL FUNCTIONS AND RESPONSIBILITIES
Implement the production and mailing of fundraising campaign letters, including acknowledgement letters.
Update donor data base with new clients, addresses, and status.
Maintain donor and grant files.
Support fundraising event production, including interacting with vendors and guests.
Serve as receptionist during scheduled office hours on an as-needed basis.
KNOWLEDGE AND SKILL
Proficient in use of eTapestry database software or comfortable learning.
Conversant in Microsoft Word, Excel, Outlook, and PowerPoint.
Appreciate and safeguard the confidentiality of donor information.
Detail-oriented, both in project execution and also in file maintenance.
Interact respectfully with a broad population, including major donors, event vendors, and guests.
Advanced verbal communication skills, both on the telephone and in person.
Other duties as assigned.
PHYSICAL DEMANDS
New Mexico Driver's License and use of a vehicle on occasion
Ability to lift 30lbs
TRAINING
Bachelor's Degree Preferred
Minimum of two years' experience in an office environment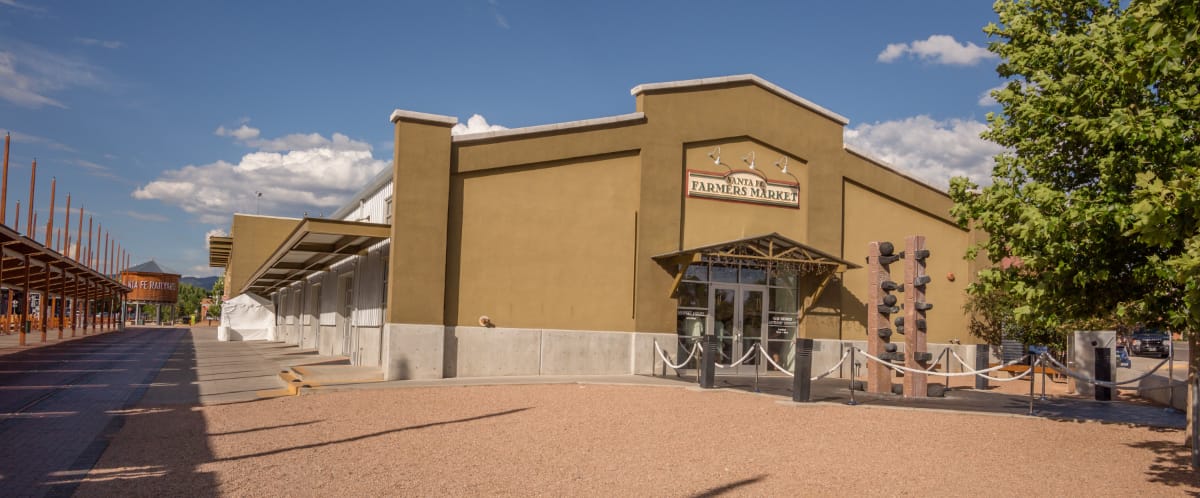 Santa Fe Farmers' Market Institute building. Photo: Daniel Quat Photography
Position Title: Part-time Facilities Manager Assistant
Description: The Institute's long-time Building Manager seeks a Part-Time Assistant to help with general building upkeep tasks. Know someone who might be interested? Contact James directly at james@farmersmarketinstitute.org
Department Name: Santa Fe Farmers' Market Institute
Supervisor's Title: Building Manager
Details: For more information, please read the job posting on Craigslist Santa Fe.
Santa Fe Farmer's Market Open Positions
Position Title: Farmer's Market Manager
FLSA Status & Schedule: Part-Time (20-25 hours per week)
Supervisor's Title: CEO
Starting Salary: DOE
Purpose: To maintain and expand a series of well-organized, well-attended, and financially successful farmers' markets.
For more information and how to apply, please visit the Santa Fe Farmer's Market Job page.