Understanding the positive impact our services and programs have on the community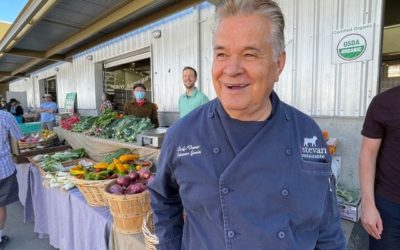 Meet the chef: Estevan GarciaOn any given Saturday Farmers' Market at the Railyard, shoppers might spot one of Santa Fe's outstanding chefs. None is more beloved than Executive Chef Estevan Garcia, a native son and chef-owner of estevan restaurante. Raised in Santa...
read more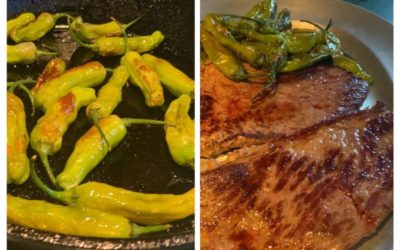 Shishito peppers are abundant at the market these days from a number of farmers.  I like to blister them in olive oil in a cast-iron skillet, let them cool to room temperature, and serve them as appetizers.  I also like blistering them and eating them with a beef...
read more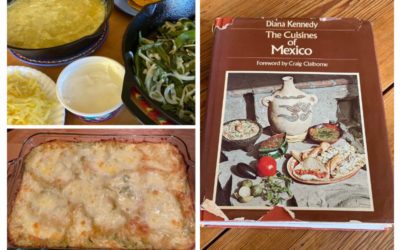 Adapted from Diana Kennedy's "The Cuisines of Mexico" (Harper & Row, 1972) adapted by Brenda Bell for the  Los Angeles Times, February 21, 1999. This recipe is to honor Diana Kennedy, who died this week at the age of 99. Diana Kennedy's books and the research...
read more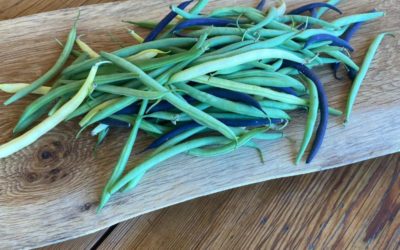 Green beans are appearing in abundance at the market these days.  I recently bought some beautiful ones from Orozco Farm and used this simple recipe from Mark Bittman in the New York Times to prepare them.  I love the tang that the lemons and zest give them – lots of...
read more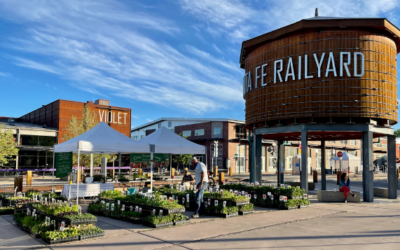 Nothing points to the arrival of spring more than the appearance of plant seedlings at the Santa Fe Farmers' Market. Whether you refer to them as starts, seedlings, or baby plants, they are in abundance at the Saturday Railyard Market this month. Ric Gaudet of One...
read more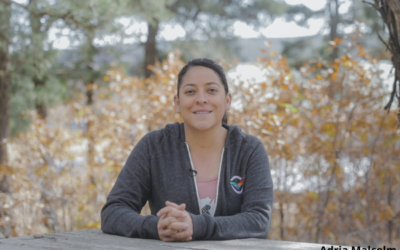 The popular proverb, "if you want something done, ask a busy person" fits New Mexico native Val Wilson to a 'T'. Wife to Grant, mother of two elementary school children, poultry and pig farmer, Director of Veterinary Operations for Animal Humane New Mexico and a newly...
read more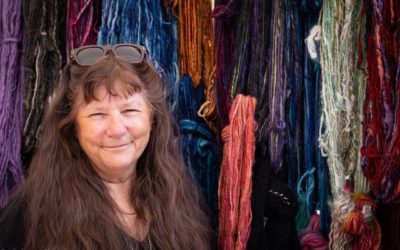 Growing up on the small island of Harbor View, Connecticut (population 112) Coral Clark learned the qualities of self-sufficiency, inventiveness, and community-mindedness. These characteristics combined to make her the successful weaver, knitter, and farmer that she...
read more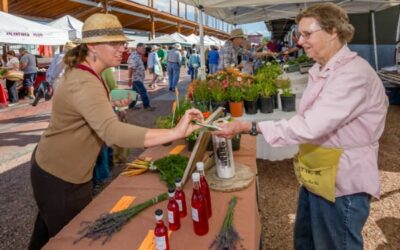 Gayle Ice has been farming on her certified organic and acequia-irrigated farm for over 30 years. Named a Farmer All Star in 2012, Ice's Organic Farm has been represented at the Santa Fe Farmers' Market since 1994.The US Department of Agriculture (USDA) website...
read more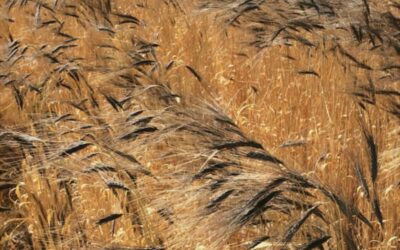 by Christine SalemThe Tibetan Purple Barley is more than ready for the combine.A mini-combine, imported from China, is better able to maneuver in northern New Mexico's small fields.Volunteers helping to hand-harvest Rebel rye.Northern New Mexico was once the...
read more