The Santa Fe Farmers' Market Institute's mission is to advocate for farmers, ranchers and other land-based producers; provide equitable access to fresh, local food; own and operate a year-round venue for the Santa Fe Farmers' Market; and manage programs to help sustain a profitable, locally-based agricultural community.
CULTIVATING FRESH LOCAL FOOD AND OUR COMMUNITY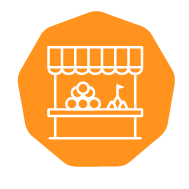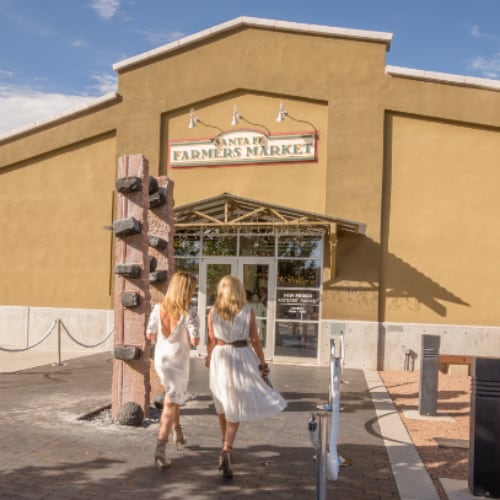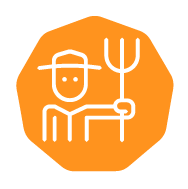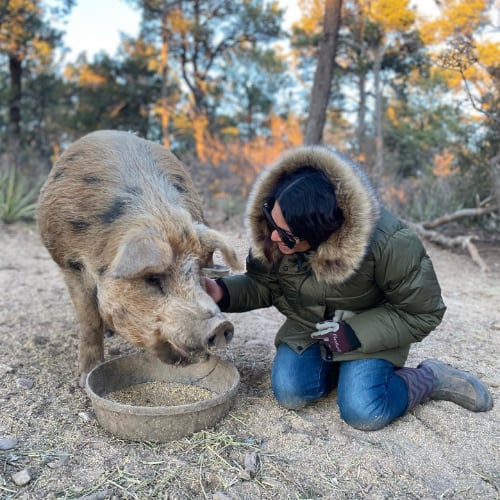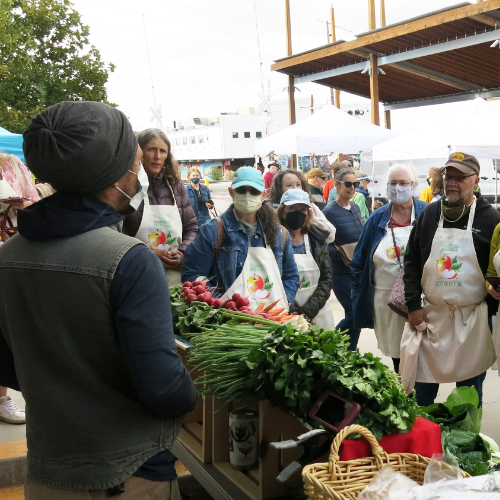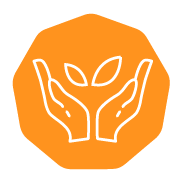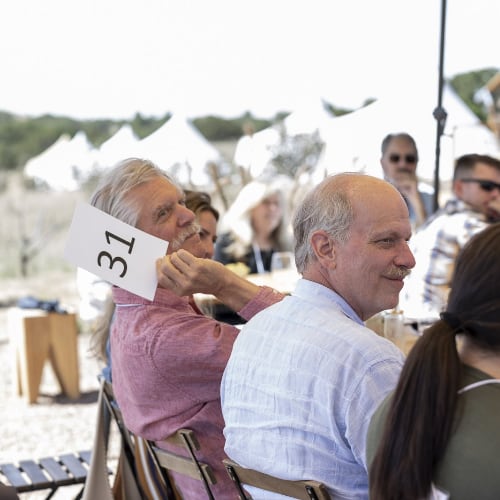 Fresh News
WHAT'S HAPPENING
AT THE INSTITUTE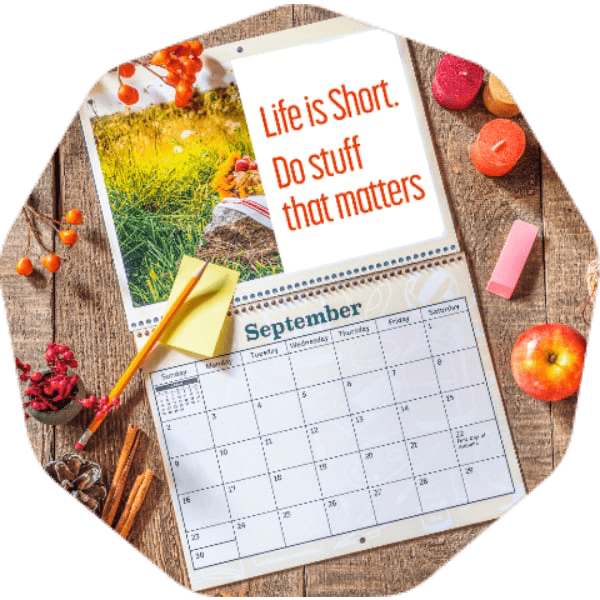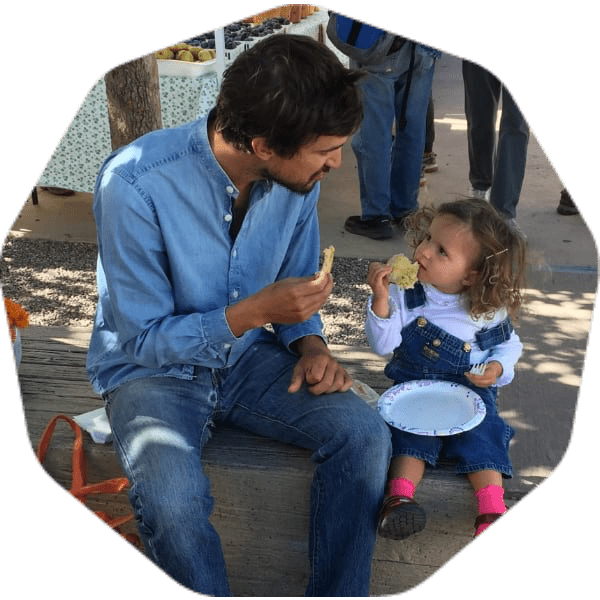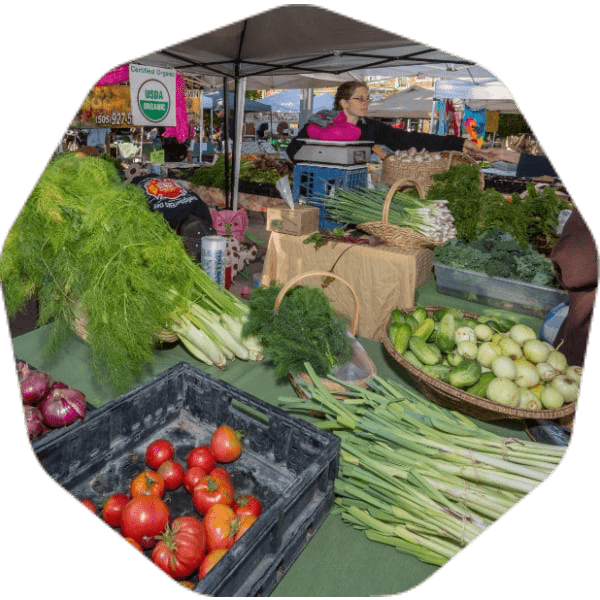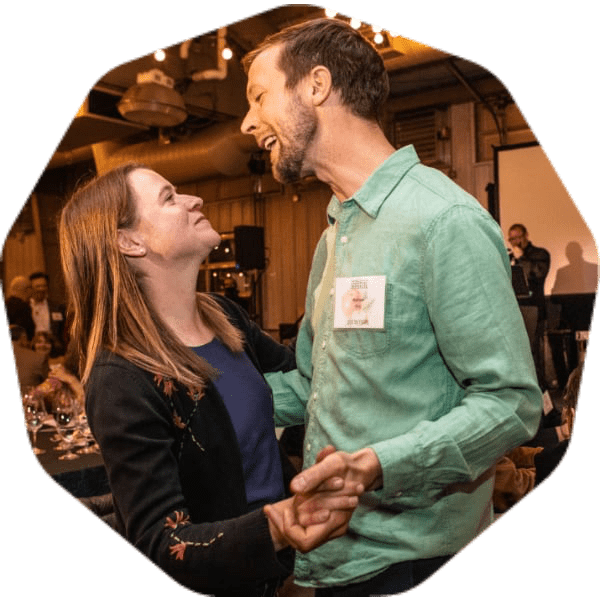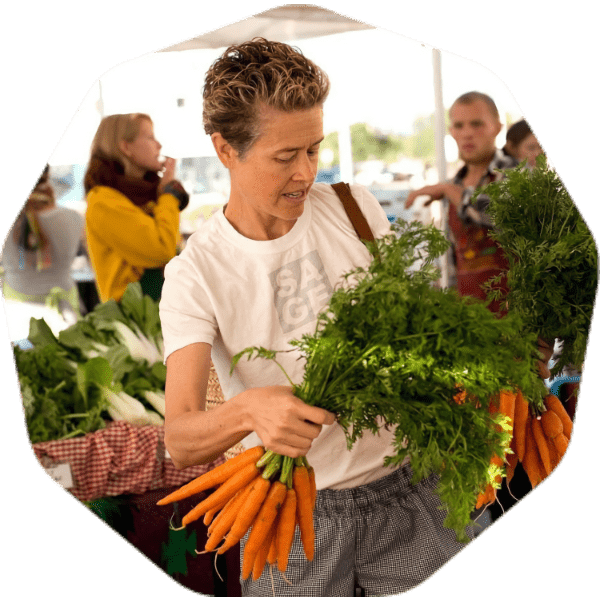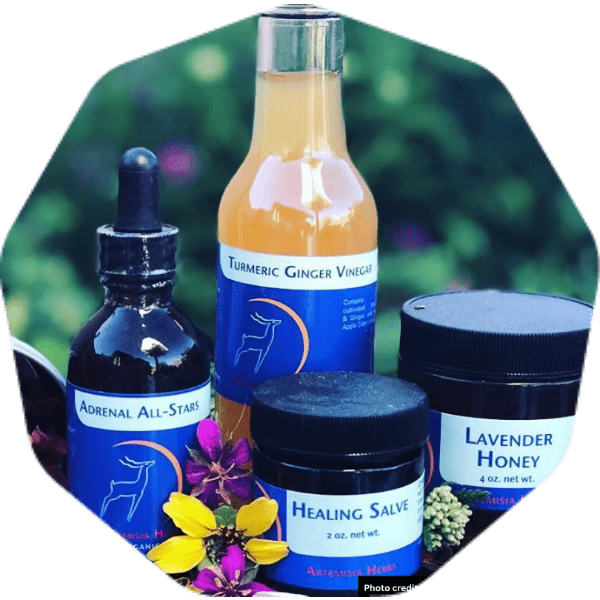 JOIN US IN HELPING
FARMERS THRIVE AND OUR
COMMUNITY LIVE HEALTHIER
MAKE A DONATION
BECOME A SPONSOR
VOLUNTEER
HERE'S WHAT'S COOKIN'!
SHARE YOUR RECIPES HERE,
IF WE RELISH IT…
WE'LL PUBLISH IT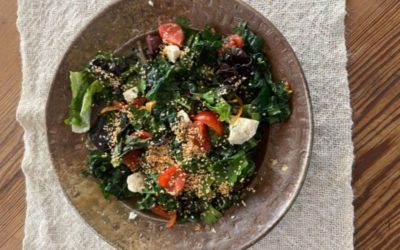 Beautiful bunches of kale and heads of little gems are coming into the market these days from a number of farmers. I favor lacinato kale over other varieties, and have been making salads that combine kale macerated in lemon for about half an hour with little gems...
read more