Understanding the positive impact our services and programs have on the community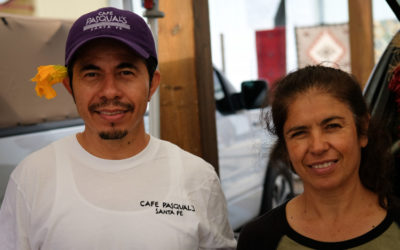 Meet the chef: Nestor PereiraRecently we caught up with 1999 Regional Classic James Beard Award recipient Katharine Kagel, who is the Owner of Café Pasqual's (121 Don Gaspar, Santa Fe). For more than 40 years, her restaurant has been "serving the very best ingredients...
read more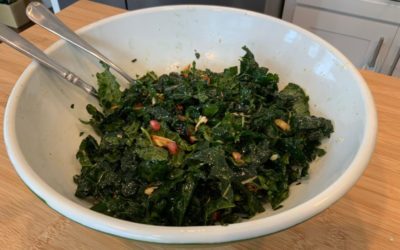 Winter is a time of glorious greens at the market.  This recipe by Julia Moskin in The New York Times is a really satisfying way to enjoy kale, especially Lacinato, or dinosaur, kale, my favorite. It would also be a good way to make a spinach salad. And pecans would...
read more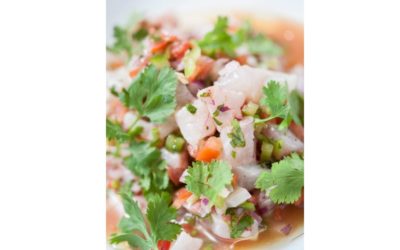 Best made in late August or Early September with produce from the market. The RecipeIngredients 6 oz sushi grade white fish such as striped bass or snapper. (Poached shrimp or fresh Scallops could also be used) 2 cups ripe market tomatoes diced 1 cup white...
read more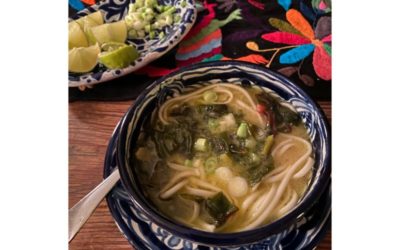 When David Rubin of Farm Stand Thank and Trust appears at the market with his beautiful ginger and turmeric, my heart leaps with joy, and I buy enough to freeze to tide me over, at least somewhat, when ginger and turmeric aren't in season. With a supply still on hand,...
read more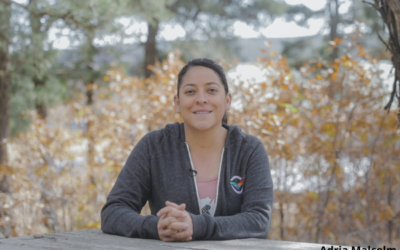 The popular proverb, "if you want something done, ask a busy person" fits New Mexico native Val Wilson to a 'T'. Wife to Grant, mother of two elementary school children, poultry and pig farmer, Director of Veterinary Operations for Animal Humane New Mexico and a newly...
read more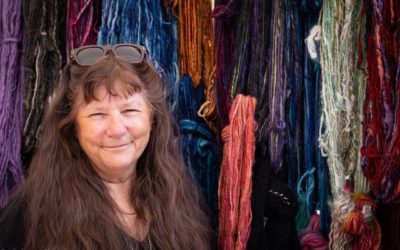 Growing up on the small island of Harbor View, Connecticut (population 112) Coral Clark learned the qualities of self-sufficiency, inventiveness, and community-mindedness. These characteristics combined to make her the successful weaver, knitter, and farmer that she...
read more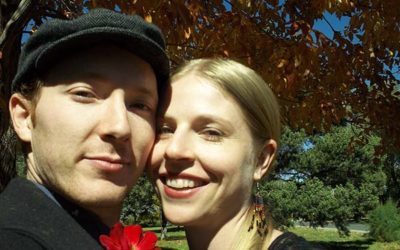 A conversation with Jasmine and Zach Cecelic in May, 2021 What is a signature item that you sell? Daffodils and Mushrooms What's the best way to store it? Daffodils can last a very long time if you change the water each day, trim the stem ends and even put them in the...
read more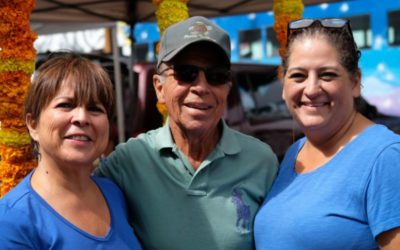 Brenda Fresquez, David Fresquez, and Jennifer Fresquez representingMonte Vista Farm at the Santa Fe Farmers' MarketChanneling limited water resources for crop irrigation is a challenge for New Mexican farmers. However, there is no scarcity of talent at Monte Vista...
read more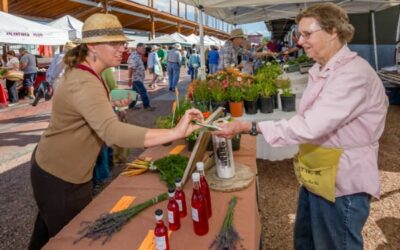 Gayle Ice has been farming on her certified organic and acequia-irrigated farm for over 30 years. Named a Farmer All Star in 2012, Ice's Organic Farm has been represented at the Santa Fe Farmers' Market since 1994.The US Department of Agriculture (USDA) website...
read more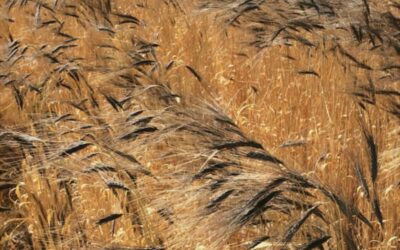 by Christine SalemThe Tibetan Purple Barley is more than ready for the combine.A mini-combine, imported from China, is better able to maneuver in northern New Mexico's small fields.Volunteers helping to hand-harvest Rebel rye.Northern New Mexico was once the...
read more