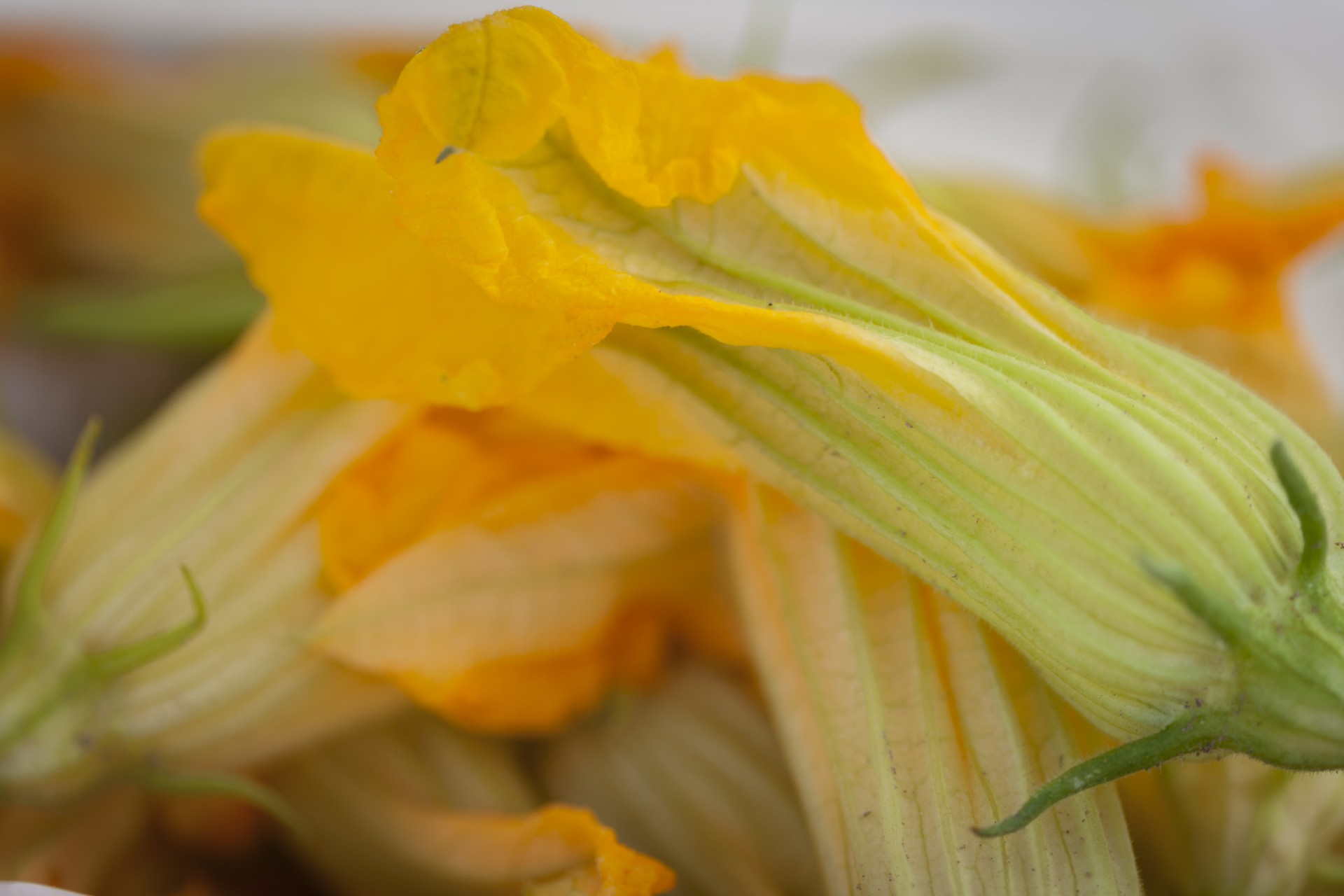 It's that time of year again – the squash blossoms are here! These delicate blooms aren't just beautiful to look at – taste great fried with some goat cheese stuffing! You can get them from DC's Produce. Daniel says "It's best to use them the same day you purchase. Or stuff them with your filling of choice and then store them in the refrigerator if you can't cook them that day. Even after one day, it can become challenging to open up the petals for filling." Daniel recommends using the fresh soft goat cheese from Old Windmill Dairy.

Crispy Herbed Goat Cheese Stuffed Zucchini Blossoms
3 ounces herbed goat cheese

12 zucchini blossoms, rinsed, stamens removed

oil for frying

1 cup all purpose flour

1 cup ice water

salt
Gently place 1 teaspoon of goat cheese into the center of each blossom, being careful not to tear the petals.
Heat about 1 inch of oil in a skillet over medium-high heat. Until it reaches 350 degrees or until a bit of batter dropped into it begins frying.
While you are waiting for your oil to heat up, make your batter by whisking together flour and ice water until a smooth and thin batter forms.
Once your oil is hot, carefully dredge the stuffed zucchini blossoms in the batter. Allow any excess to drip off and then fry until golden brown 1 – 2 minutes on each side. You may need to do this in batches so you don't over crowd the pan.
Use a slotted spoon to transfer to a paper towel lined plate, sprinkle with salt and serve immediately.
This locally inspired recipe is brought to you by Pam Walker. Pam is an avid home cook, writer, and local farm and food activist who is also a board member of the Santa Fe Farmers' Market Institute. Thank you, Pam, for helping inspire us to use locally sourced ingredients!