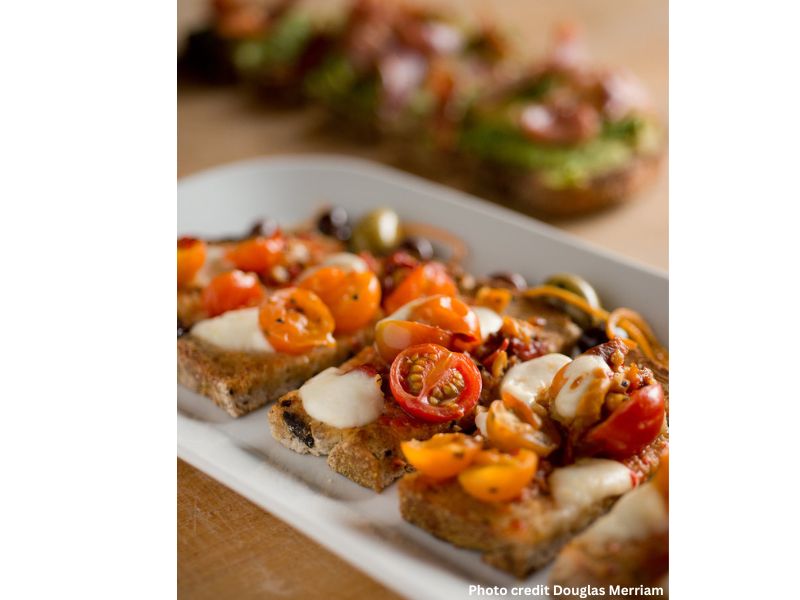 1 loaf Sage Bakehouse Kalamate Olive bread, sliced
2 Tablespoons Extra Virgin Olive Oil
1 Local Heirloom Tomato, sliced
2 oz.  Mozzarella Curd
Coarse Sea Salt and Coarse Black Pepper
Put the slice of bread under the broiler and toast it until golden on 1 side.
Remove the toasted slice of bread, flip it over and brush the untoasted side with 1T of Extra Virgin Olive Oil.
Place the slices of tomato on top on the olive oil brushed bread.
Sprinkle with salt and pepper.
Tear the Mozzarella Curd and place it on top of the tomatoes.
Drizzle the remaining Extra Virgin Olive Oil on top of the cheese.
Return to the broiler and cook until the cheese is melted and a bit colored.