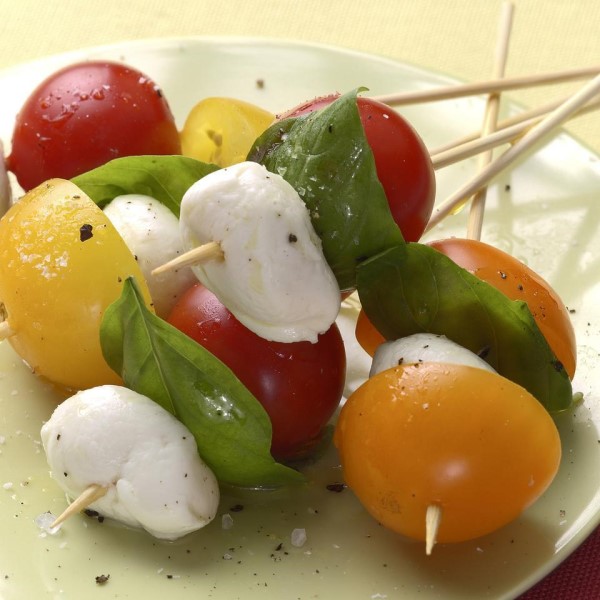 Recipe courtesy of La Familia and Eating Well.
16 small fresh mozzarella balls
16 fresh basil leaves
16 cherry tomatoes
Extra virgin olive oil, to drizzle
Course salt and fresh pepper to taste
Thread mozzarella, tomato and basil leaves onto small skewers or toothpicks.
Drizzle with oil, and sprinkle with salt and pepper.
Serve and enjoy!
This locally inspired recipe is brought to you by Pam Walker. Pam is an avid home cook, writer, and local farm and food activist who is also a board member of the Santa Fe Farmers' Market Institute. Thank you, Pam, for helping inspire us to use locally sourced ingredients!