Summer Squash and Kale Sauté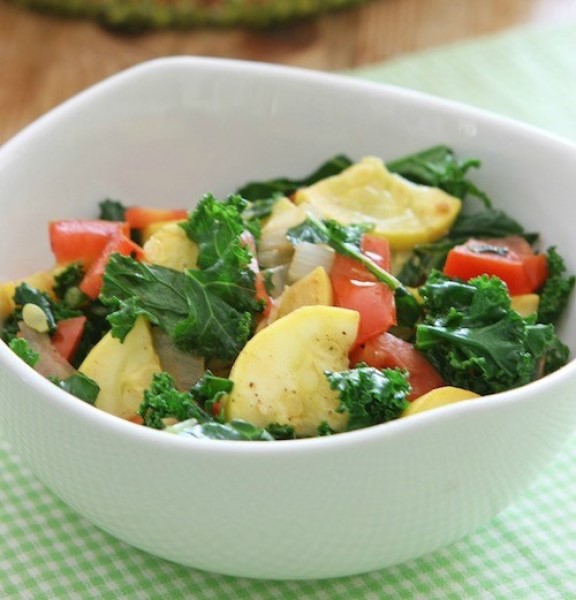 Recipe and image courtesy of ingredientsinc.net.
3 tablespoons olive oil, divided
1 pound yellow squash, diced
1/2 cup onion diced
2 cloves garlic, minced
3 cups kale
1 tablespoon fresh lemon juice
1/4 teaspoon salt
1/4 teaspoon freshly ground pepper
Heat 2 tablespoons olive oil in a large nonstick skillet over medium-high heat.
Add squash, onion and garlic and sauté 5 to 7 minutes or until slightly tender.
Add kale and remaining olive oil, stirring constantly, 2 minutes more or until kale is wilted.
Add tomatoes, lemon juice, salt and pepper, stirring well 2 minutes more.
Serve immediately.
This locally inspired recipe is brought to you by Pam Walker. Pam is an avid home cook, writer, and local farm and food activist who is also a board member of the Santa Fe Farmers' Market Institute. Thank you, Pam, for helping inspire us to use locally sourced ingredients!