Smashed Potatoes, Rutabagas, and Parsnips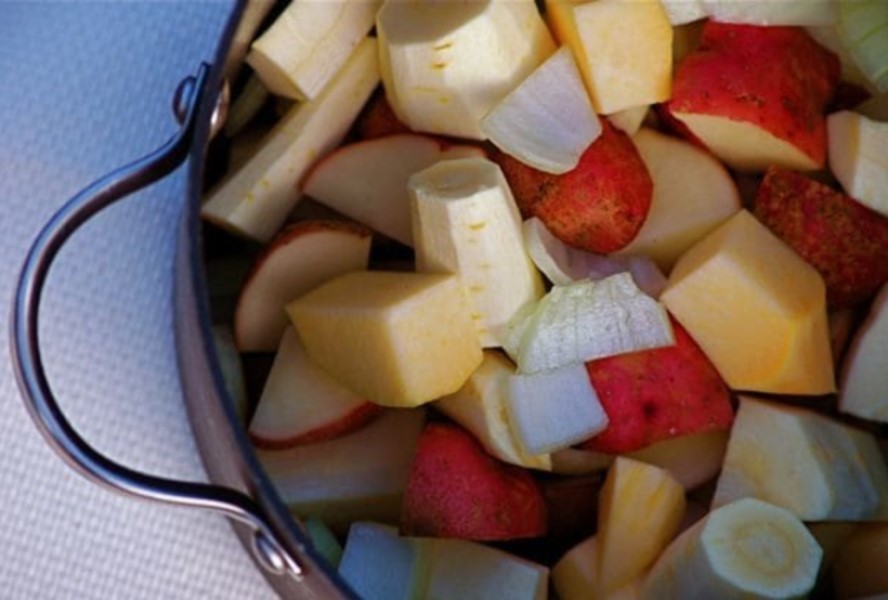 Recipe adapted from Genius Kitchen
2 cups red potatoes, diced
1 cup rutabaga, peeled and diced
1 cup parsnip, peeled and diced
1 small yellow onion, diced
1 1/2 tsp. salt
2 oz. cream cheese
2 tbsp. Butter, divided
1/4 tsp. ground black pepper
Place diced potatoes, rutabaga and parsnips into a medium saucepan. Add salt, and cover veggies with water. Bring to a boil, reduce heat, and simmer until tender, about 15 minutes.
While the roots are boiling, brown onions in 1 tbls. butter on skillet.
When roots are fork tender, drain and put veggies back into the pot.
Add remaining butter, cream cheese, and sautéed onions to the pot. Mash all together with a potato
masher.
If the mash is too thick, add a splash of milk, cream, or veggie broth to lighten the texture
This locally inspired recipe is brought to you by Pam Walker. Pam is an avid home cook, writer, and local farm and food activist who is also a board member of the Santa Fe Farmers' Market Institute. Thank you, Pam, for helping inspire us to use locally sourced ingredients!