Roasted Carrots With Arugula Pesto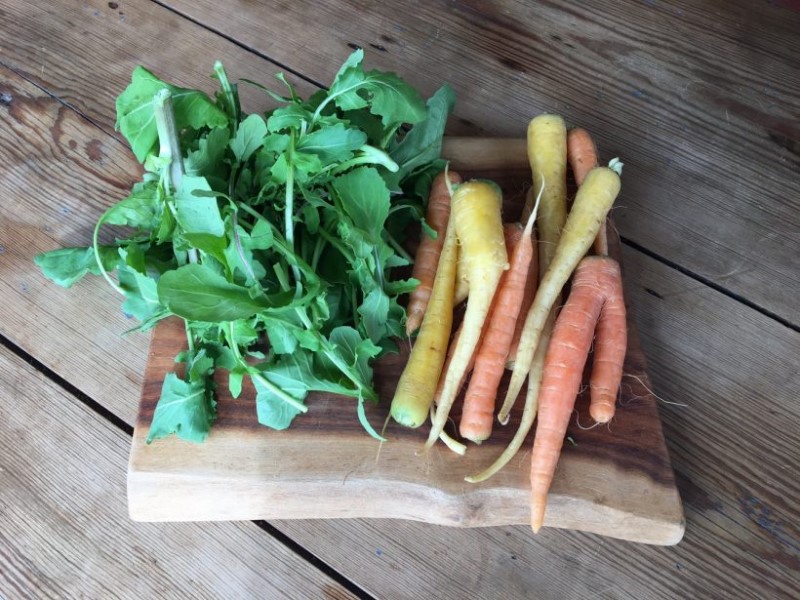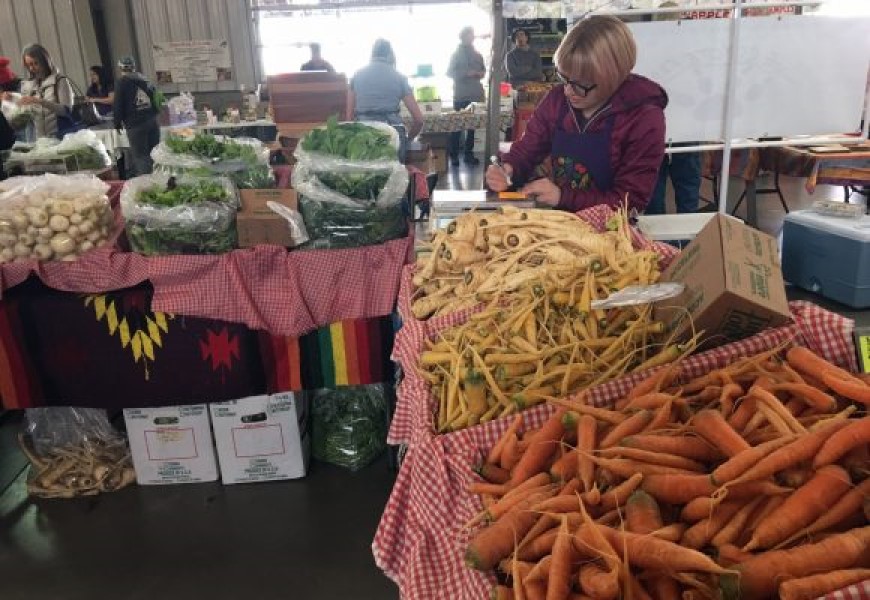 I enjoy roasted carrots with basil pesto, but arugula pesto is just as delicious as basil pesto with carrots. And this is a good thing in the midst of winter, with arugula thriving and basil gone till summer.
Romero Farms is bringing in a new crop of carrots now, carrots that haven't been stored, and arugula is available from Romero and a number of other farms.
For simplicity in food preparation, I often rely on Mark Bittman's How To Cook Everything as a guide. To roast carrots, I use his roasted carrots with cumin but omit the cumin. For arugula pesto, I more or less follow his recipe.
1 – 1 ½ pounds baby carrots, green tops trimmed, or full-sized carrots, cut into sticks
3 tablespoons extra virgin olive oil
Salt and freshly ground black pepper
Heat the often to 425 F.
Put the carrots on a baking sheet and drizzle with the olive oil; sprinkle with salt and pepper.
Roast until the carrots are tender and browning, about 25 minutes. Serve hot, warm, or at room temperature.
2 loosely packed cups fresh arugula, with tough stems removed.
Salt
½ clove garlic, peeled, or more to taste
2 tablespoons pine nuts or shopped walnuts
½ cup extra virgin olive oil, or more as desired
Combine the arugula with a pinch of salt, the garlic, the nuts, and about half the oil in a food processor or blender. Process, stopping to scrape down the sides of the container if necessary and adding the rest of the oil gradually. Add more oil if you prefer a thinner mixture.
Use within a day.
This locally inspired recipe is brought to you by Pam Walker. Pam is an avid home cook, writer, and local farm and food activist who is also a board member of the Santa Fe Farmers' Market Institute. Thank you, Pam, for helping inspire us to use locally sourced ingredients!