Raspberry Chile Thumbprint Cookies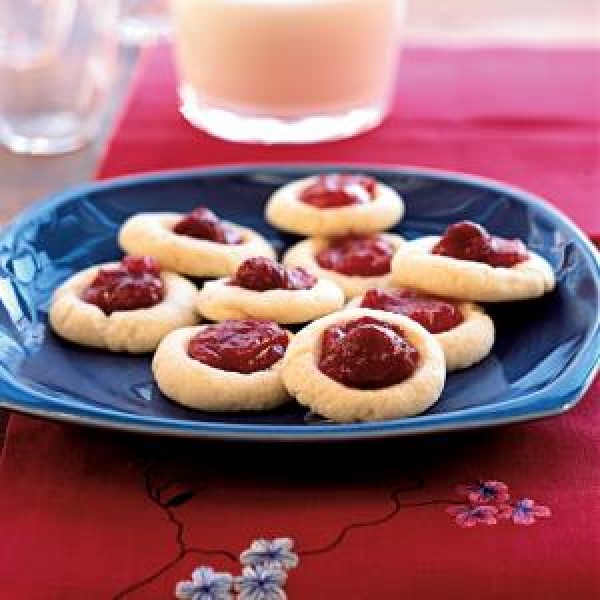 3/4 cup butter, softened
1/3 cup honey
2 egg yolks
1 3/4 cups all-purpose flour
1/2 cup Heidi's Raspberry Chile jam
Preheat the oven to 375 degrees F (190 degrees C).
In a medium bowl, cream together the butter, honey, and egg yolks.
Mix in flour a little bit at a time until a soft dough forms.
Roll dough into 1 inch balls. If dough is too soft, refrigerate for 15 to 20 minutes.
Place balls 2 inches apart onto ungreased cookie sheets.
Use your finger or an instrument of similar size to make a well in the center of each cookie.
Fill the hole with 1/2 teaspoon of jam.
Bake for 8 to 10 minutes in the preheated oven, until golden brown on the bottom.
Remove from cookie sheets to cool on wire racks.
This locally inspired recipe is brought to you by Pam Walker. Pam is an avid home cook, writer, and local farm and food activist who is also a board member of the Santa Fe Farmers' Market Institute. Thank you, Pam, for helping inspire us to use locally sourced ingredients!