Peas, oh Peas… Just Give Peas a Chance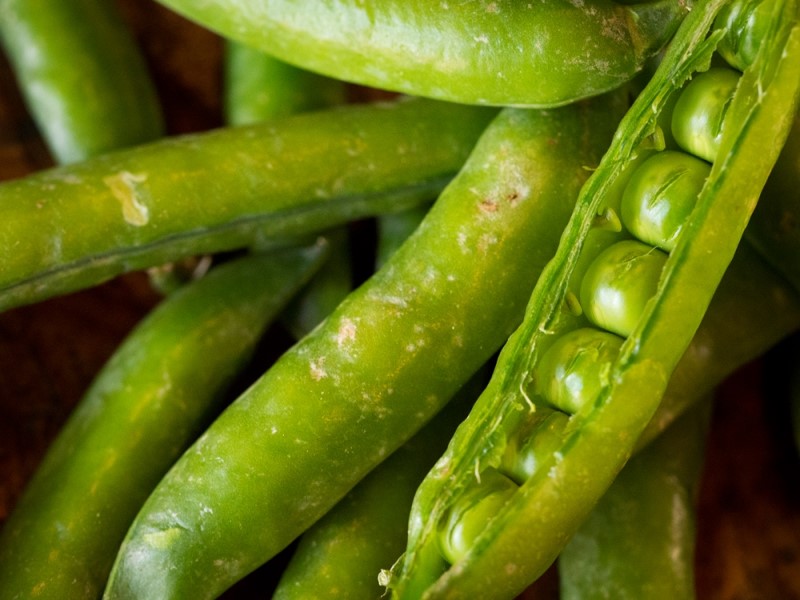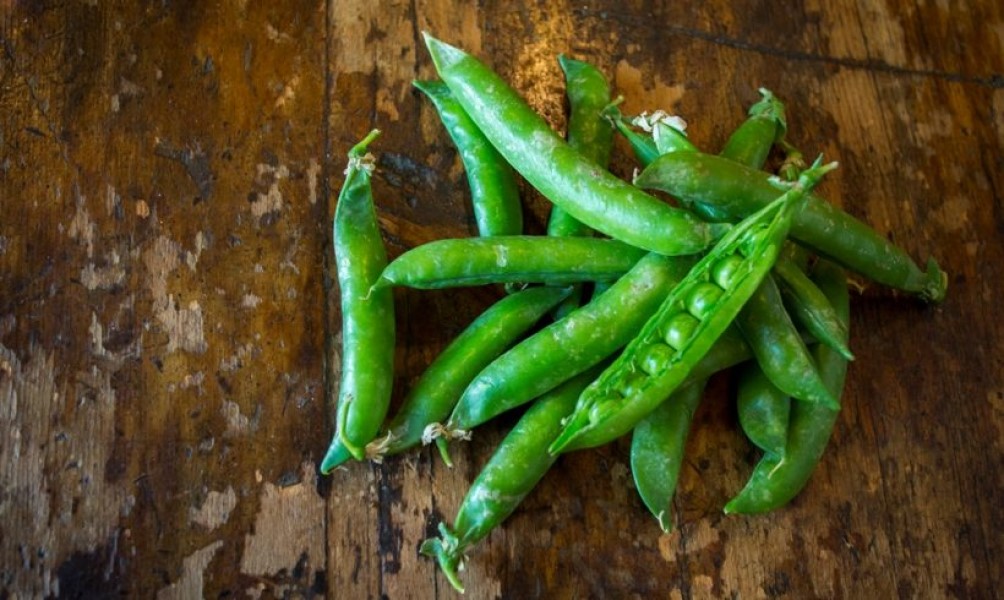 English, sugar snap, and snow peas… they are all making an appearance for the season, and these nutrient rich little beauties are absolutely delicious. Green peas are a very good source of vitamin K, manganese, dietary fiber, vitamin B1, copper, vitamin C, phosphorus, and folate. They are also a good source of vitamin B6, niacin, vitamin B2, molybdenum, zinc, protein, magnesium, iron, potassium, and choline. Peas are great cooked or raw in soups, stews, pies, salads or all by themselves.
If you would like to learn a little more about the amazing health benefits of peas, click here.
With the warm weather here, I thought it would be nice to try something a little different, like this cooling pea pesto…. Yuummmmy!
Pea Pesto with Sun-Dried Tomatoes & Arugula
1 1/2 cups, packed basil
1/2 cup, packed flat leaf Italian parsley
1 cup green peas
4 cloves garlic (2 Tbsp)
1 Tbsp (15 ml) olive oil
2 cloves garlic, chopped
1/4 cup sun dried tomatoes, chopped
1 cup (loosely packed) arugula
1/4 cup toasted pine nuts, (or sub raw walnuts)
1 lemon, juiced (~2 Tbsp)
1/4 cup parmesan cheese, plus more for serving
Pinch sea salt, plus more to taste
1/4 cup olive oil
To a food processor, add basil, parsley, peas, garlic, pine nuts, lemon juice, parmesan cheese and sea salt. Mix to combine.
Continue blending, scraping down sides as needed, until creamy and fully combined. If it has trouble blending add a bit more olive oil or water. When fully combined, pulse in the sun-dried tomatoes and arugula. Mix to desired consistency.
Taste and adjust seasonings as needed, adding more lemon juice for acidity/brightness, parmesan for cheesy flavor, salt for saltiness, or peas for sweetness.
Enjoy this pesto over pasta, as a spread in a sandwich or on chips, crackers or toast.
Best when fresh, though leftovers will keep in the refrigerator up to 2-3 days. Enjoy chilled or at room temperature.
This locally inspired recipe is brought to you by Pam Walker. Pam is an avid home cook, writer, and local farm and food activist who is also a board member of the Santa Fe Farmers' Market Institute. Thank you, Pam, for helping inspire us to use locally sourced ingredients!