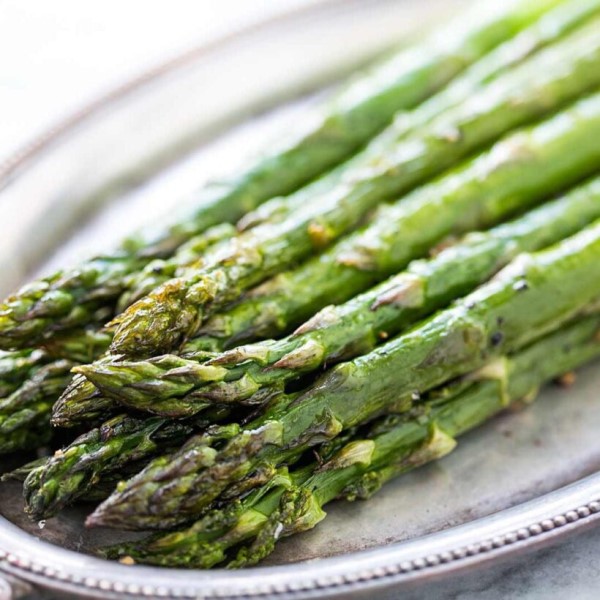 It doesn't get much easier than this!
This week's Market Fresh Cooking tip is all about the Asparagus.
Asparagus is only around the Market for a red hot second. That second is NOW!
1 bunch thin asparagus spears, trimmed
3 tablespoons olive oil
1 ½ tablespoons grated Parmesan cheese (Optional)
1 clove garlic, minced (Optional)
1 teaspoon sea salt
½ teaspoon ground black pepper
1 tablespoon lemon juice (Optional)
Preheat an oven to 425 degrees F (220 degrees C).
Place the asparagus into a mixing bowl, and drizzle with the olive oil. Toss to coat the spears, then sprinkle with Parmesan cheese, garlic, salt, and pepper. Arrange the asparagus onto a baking sheet in a single layer.
Bake in the preheated oven until just tender, 12 to 15 minutes depending on thickness. Sprinkle with lemon juice just before serving.
This locally inspired recipe is brought to you by Pam Walker. Pam is an avid home cook, writer, and local farm and food activist who is also a board member of the Santa Fe Farmers' Market Institute. Thank you, Pam, for helping inspire us to use locally sourced ingredients!