New Mexican Chile Rellenos
4-6 large roasted and peeled green chile or poblano
4 eggs separated
Block Cheese (Colby, Monterey Jack, Cheddar, etc)
Salt
Corn Starch
Flour
Beat egg whites stiff; add 1/4 teaspoon salt after whites get foamy. Beat until they have formed double peaks.
Separately, hand whisk egg yolks until bright yellow and thick.
Add yolks to the whites, then add 2 tbsp corn starch and 2 tbsp all purpose flour. Gently whisk together until completely blended.
Remove stems and seed cavity from roasted chile or poblano.
Place a piece of cut cheese 1/4 inch thick and 1/2 inch wide into chile.
Arrange rellenos on a plate, sprinkle lightly with kosher salt and dust flour liberally on both sides. Shake off excess flour.
In a 10 inch skillet, heat 1/2 inch deep oil to 330 degrees. Dip relleno in batter, cook both sides to a deep golden brown, turning twice.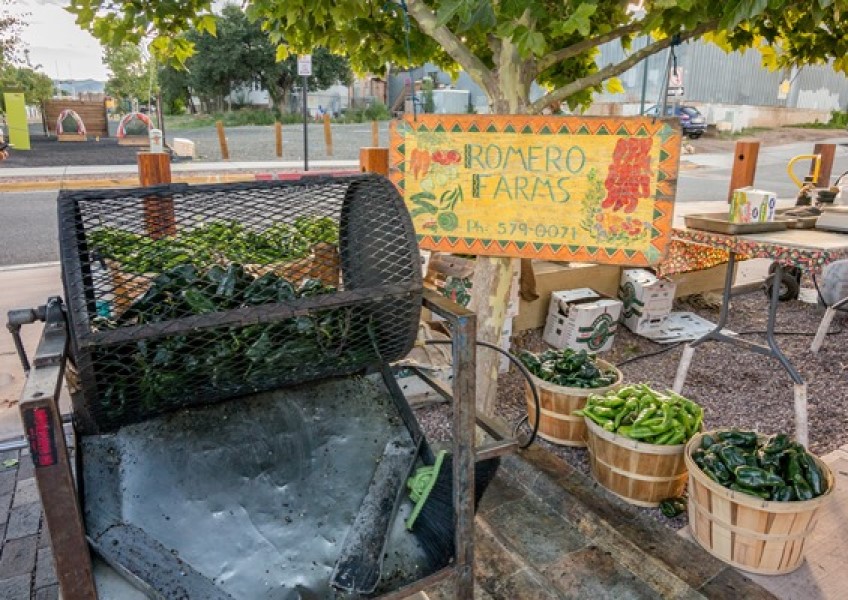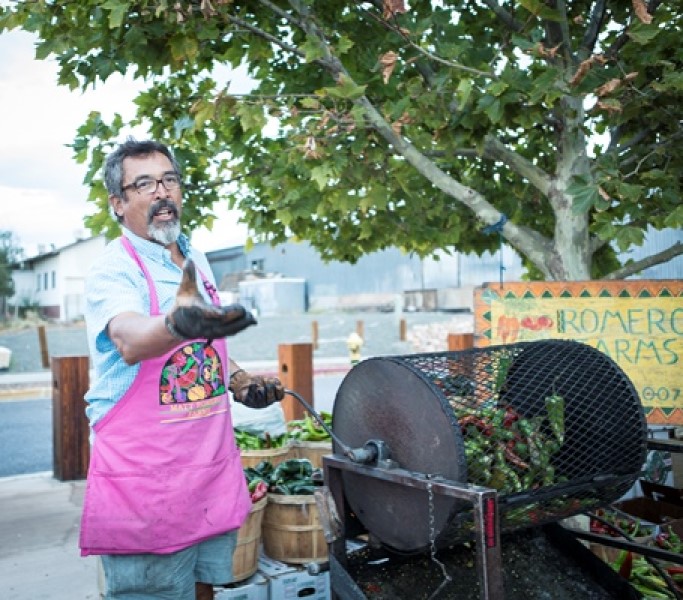 This locally inspired recipe is brought to you by Pam Walker. Pam is an avid home cook, writer, and local farm and food activist who is also a board member of the Santa Fe Farmers' Market Institute. Thank you, Pam, for helping inspire us to use locally sourced ingredients!