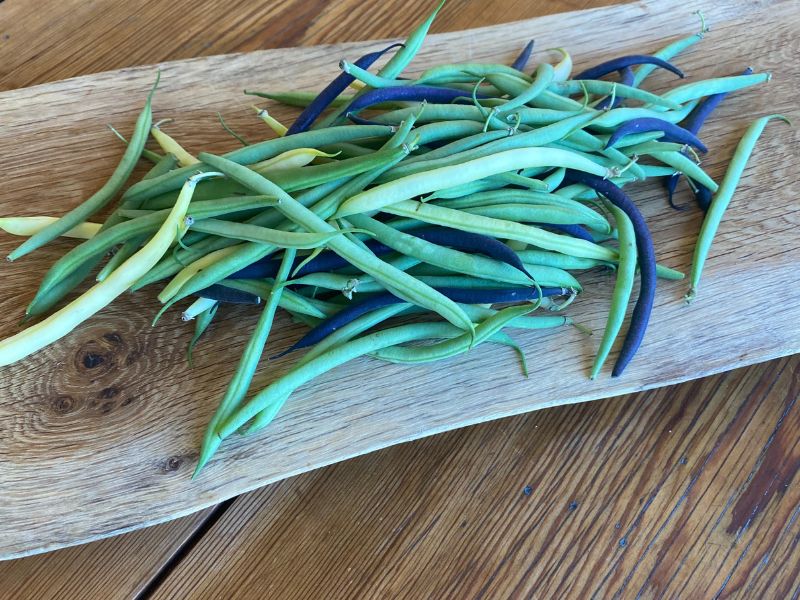 Green beans are appearing in abundance at the market these days.  I recently bought some beautiful ones from Orozco Farm and used this simple recipe from Mark Bittman in the New York Times to prepare them.  I love the tang that the lemons and zest give them – lots of flavor for very little effort!  They taste good as leftovers, too.
3 pounds green beans or snow peas, trimmed 

3 lemons 

4 tablespoons extra virgin olive oil or butter
Bring a large pot of water to a boil, and salt it; add the beans, and cook until they are just bright green and tender, about 5 minutes.

Drain the beans, then plunge them into a large bowl filled with ice water, to stop the cooking. When they're cool, drain them again. Zest the lemons, and julienne or mince the zest. Juice the lemons.

To serve, place the oil in a large skillet, and turn the heat to medium high. Add the beans, and cook, tossing or stirring, until they are hot and glazed with the oil, 3 to 5 minutes. Toss the beans in a serving bowl with the lemon juice, top with the zest, and then serve.
This locally inspired recipe is brought to you by Pam Walker. Pam is an avid home cook, writer, and local farm and food activist who is also a board member of the Santa Fe Farmers' Market Institute. Thank you, Pam, for helping inspire us to use locally sourced ingredients!