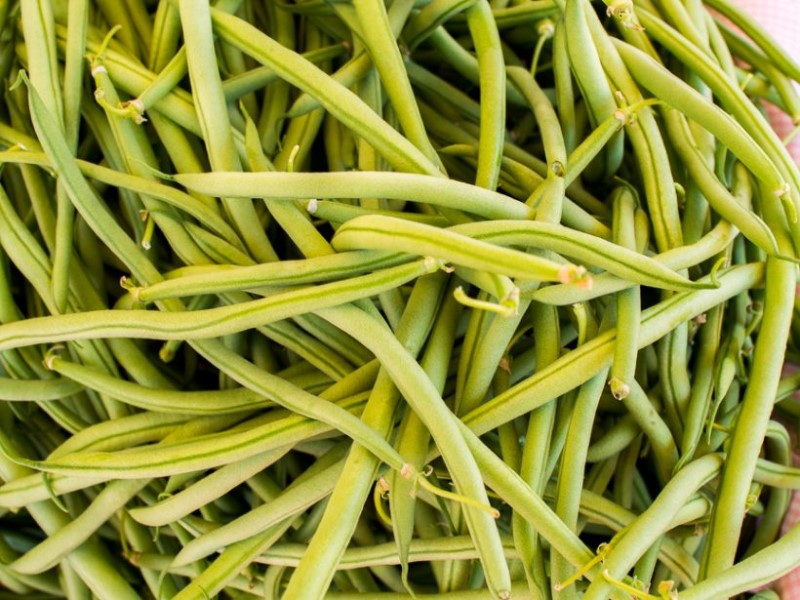 Guest writer: Mary Eloisa,LPCC, NC from Eating With Reverence
I was amazed to see the many beautiful varieties of green beans at the Market this weekend. There were light green beans, dark green beans, black beans, purple beans, yellow beans, short beans, long beans, fat beans, thin beans, and even freckled beans.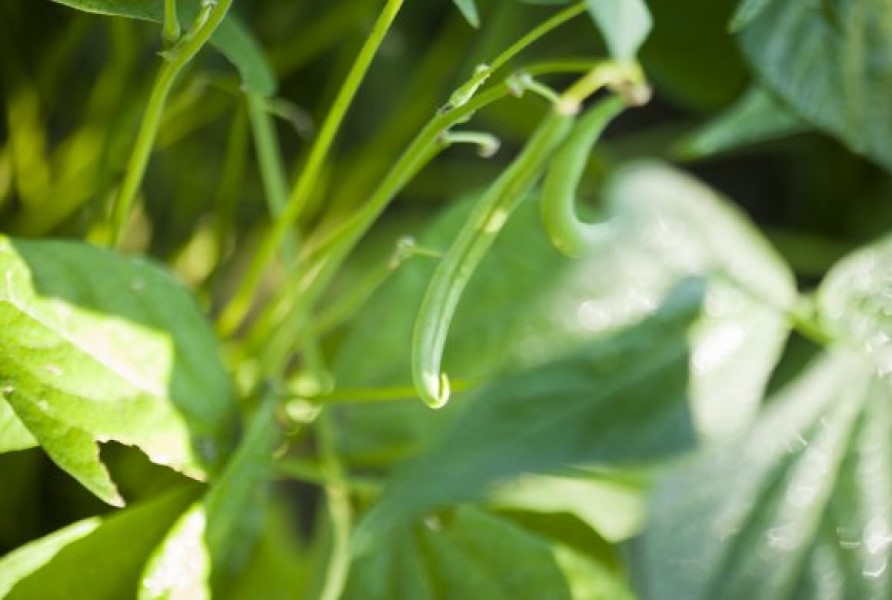 Even though green beans (sometimes called string beans) are technically beans, they are harvested when young, and have a very different nutritional composition than their mature dried relatives. Nutritionally, green beans are more like okra or snap peas. According to the USDA National Nutrient Database, one cup of fresh green beans contains 31 calories, 0 grams of fat, 7 grams of carbohydrate, 3 grams of fiber, 3 grams of sugar and 2 grams of protein. Green beans are a rich source of vitamins A, C and K and also contain folate, thiamin, riboflavin, iron, magnesium and potassium.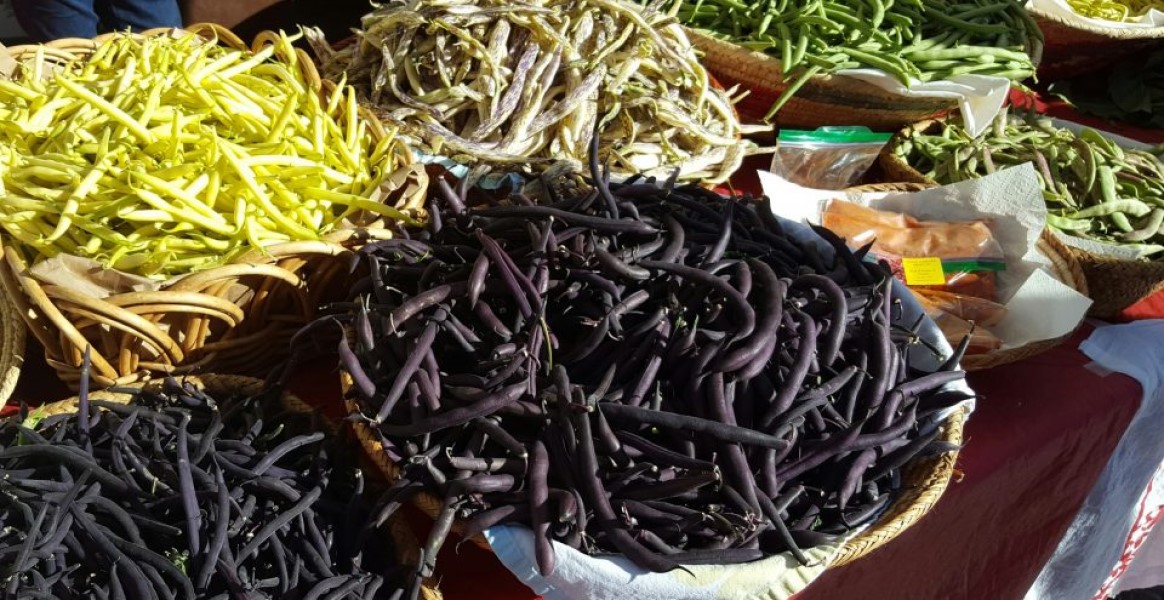 I ran across this interesting fact while researching beans, and because many of us frequently enjoy firing up the barby, I thought this could be of particular interest… "Green beans contain a high amount of chlorophyll, which can block the carcinogenic effects of heterocyclic amines generated when grilling meats at a high temperature. If you tend to like your grilled foods charred, make sure to pair them with green vegetables to decrease your risk." (Megan Ware RDN LD)
You have many options when preparing and eating green beans
You can eat them fresh and raw from the Farmer's Market. Just snap off the ends, cut up, and add to your salad… or use as dippers for your favorite hummus or thick salsa;
Toss green beans with a little olive oil, garlic, salt and fresh cracked pepper and roast in the oven at 350 for 25 minutes, turning halfway through;
Steam fresh green beans until slightly crisp and top with your favorite marinara sauce or pesto and sprinkle with fresh Parmesan or Romano cheese;
Pan fry with toasted sesame oil and sprinkle in some sesame seeds and salt.
OK – this is how my grandmother prepared green beans. And when she made them, there was never a single bean left in the bowl. You just can't beat the amazing flavor of bacon fat paired with green beans. (You can substitute butter for the bacon fat, but I can't guarantee that they will be as yummy.)
1 pound green beans
2 tablespoons bacon grease
2 cloves garlic, minced
1 large onion, chopped
1 cup chicken broth, plus more if needed
1/2 cup chopped red bell pepper
1/2 to 1 teaspoon kosher salt
Ground black pepper
Snap the stem ends of the green beans, or cut them off in a big bunch with a knife if you'd prefer.
Melt the bacon grease in a skillet over medium-low heat. Add the garlic and onions and cook for a minute.
Add the green beans and cook until the beans turn bright green, about a minute.
Add the chicken broth, chopped red pepper, salt and pepper to taste.
Turn the heat to low and cover the skillet with a lid, leaving the lid cracked to allow steam to escape.
Cook until the liquid evaporates and the beans are fairly soft, yet still a bit crisp, 20 to 30 minutes.
You can add more chicken broth during the cooking process, but don't be afraid to let it all cook away so the onions and peppers can start to caramelize.
This locally inspired recipe is brought to you by Pam Walker. Pam is an avid home cook, writer, and local farm and food activist who is also a board member of the Santa Fe Farmers' Market Institute. Thank you, Pam, for helping inspire us to use locally sourced ingredients!