Garbanzo and Carrot Salad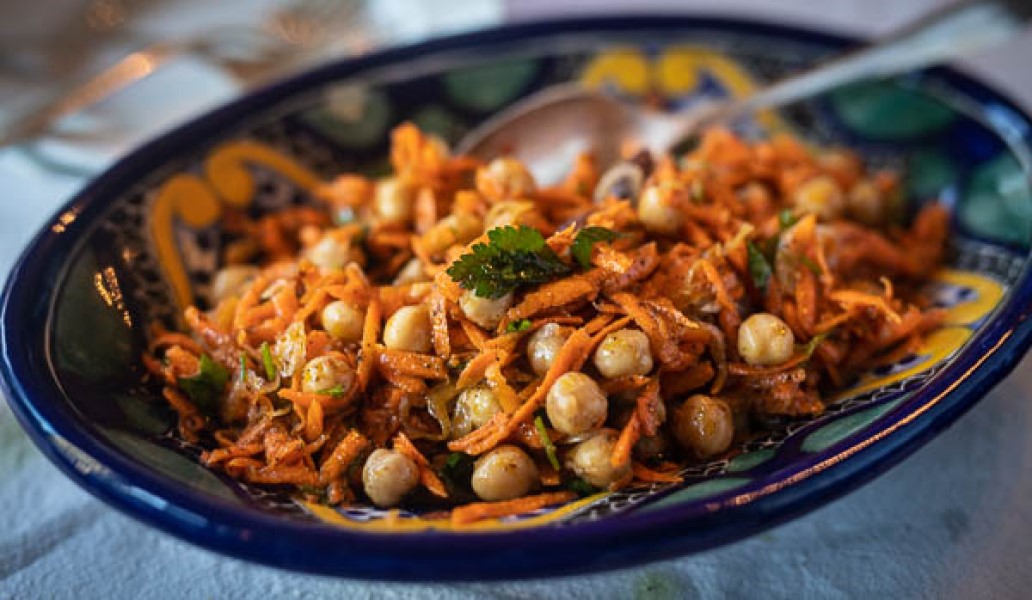 Many farmers are bringing a number of varieties of carrots to the market these days,and the garlic, shallots, and parsley called for in this recipe by Steve Sando of Rancho Gordo are also available. Various types of beans are always available in the market if you want to substitute a local variety for garbanzos. I think bolitos might be a good substitute,though their texture is softer than garbanzos. For the lemons, Meyer lemons are appearing at La Montanita Co-op these days and would be a good choice.
Yield: four servings as a salad course
5 or 6 large carrots, peeled and grated
1 cup cooked Rancho Gordo garbanzos
1 shallot, peeled and sliced thin
1 clove garlic, minced
1 teaspoon ground cumin
Fresh cilantro or parsley, chopped
Juice from 1/2 a lemon
Salt and pepper to taste
Olive oil to taste
Toss all of the ingredients together except for the olive oil.
Taste and then add olive oil as needed.
This locally inspired recipe is brought to you by Pam Walker. Pam is an avid home cook, writer, and local farm and food activist who is also a board member of the Santa Fe Farmers' Market Institute. Thank you, Pam, for helping inspire us to use locally sourced ingredients!