Curried Butternut Squash Soup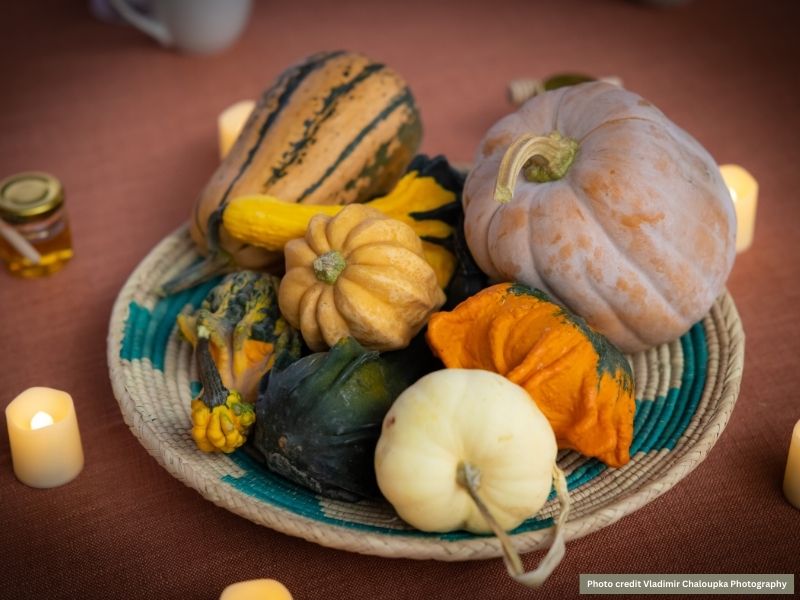 Sweet and creamy butternut squash dances gracefully with the curry powder to create a luscious soup that is perfect for a cold day. Serve with a sandwich, salad or with a big chunk of bread. This simple recipe comes together in just over 30 minutes. If you want to pack your bowl with more vegetables, place raw spinach or swiss chard in the bottom of the bowl. Add the soup on top and the heat of the soup will wilt the greens.
 Prep Time 10 minutes
 Cook Time 30 minutes
 Servings 6
 Author The Cowgirl Gourmet in Santa Fe, Heather Hunter
2 lbs. butternut squash peeled and diced
1 yellow onion diced
3 carrots peeled and diced
3 stalks celery diced
1 shallot minced
3 cloves garlic minced
3/4 teaspoon sea salt
1/2 teaspoon freshly ground black pepper
4 teaspoons curry powder
3 cups vegetable broth
1 14-ounce can coconut milk full-fat
Optional: raw spinach or swiss chard add a handful of greens to the bottom of the bowl for a vegetable-packed soup
In a soup pot, add two tablespoons olive oil and place over medium-high heat. When the oil is hot, add the onions, celery and carrots and saute for 5 minutes.
Once the vegetables are softened, add the cubed butternut squash and toss to coat
Add the salt, pepper and curry powder, stir to combine and let cook for 5 minutes.
Add the vegetable broth and coconut milk and bring to a boil.
Once the liquid is boiling, turn it down to a low simmer and let it cook for 15-25 minutes, or until the butternut squash is soft enough to blend.
Using an immersion blender or a blender, puree the soup until it is the consistency you prefer. I like it smooth, but with plenty of chunky vegetables still intact so you know what it is.
Allow to sit at room temperature to meld or heat thoroughly and serve.
Optional: If you are a vegetable lover, add a handful of raw spinach or swiss chard to the bottom of the bowl and pour the soup on top to wilt the greens.
Refrigerate or freeze any leftovers.