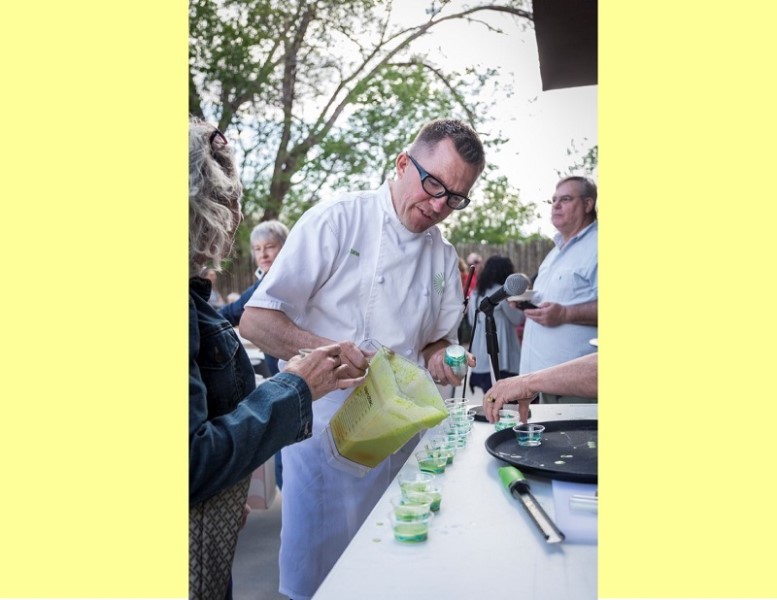 Recipe by Chef Rocky Durham of Blue Heron Restaurant at Sunrise Springs Spa Resort for Farms, Films, Food on May 17,2017.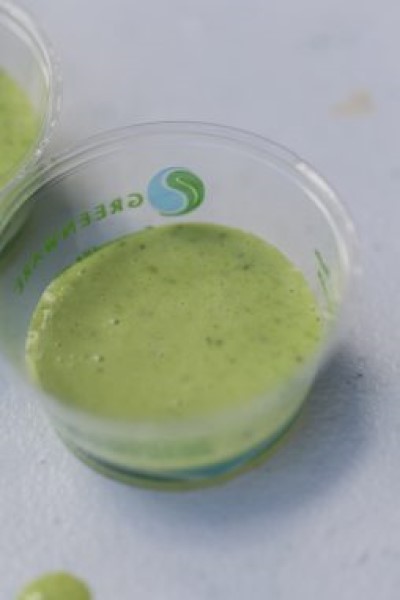 4 c English peas, blanched and shocked
1/2 c fresh mint, blanched and shocked
1c coconut milk
Iced water as needed
Agave nectar to taste
Salt and white pepper to taste
Lemon juice to taste
Place peas, mint and coconut milk in blender. With motor running, pour in iced water until desired thickness is achieved.
Adjust seasonings as desired.
Serve with whipped coconut cream and whole peas.
Enjoy!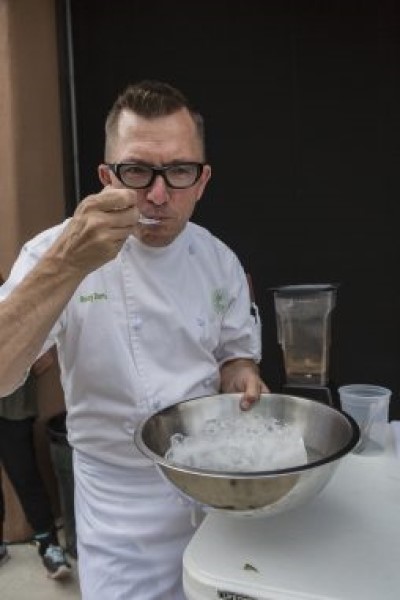 This locally inspired recipe is brought to you by Pam Walker. Pam is an avid home cook, writer, and local farm and food activist who is also a board member of the Santa Fe Farmers' Market Institute. Thank you, Pam, for helping inspire us to use locally sourced ingredients!