Chef Zachary Perron's Roasted Poblano Corn Chowder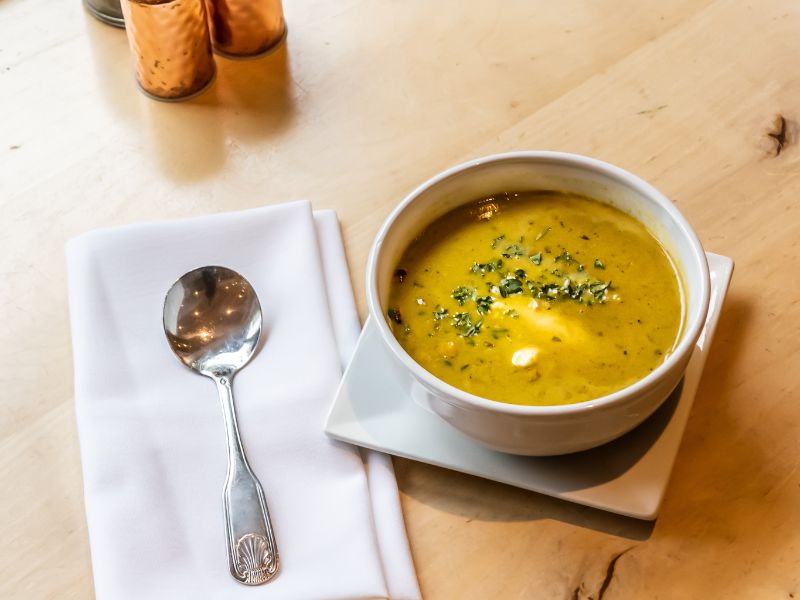 2T olive oil

1 large red onion, chopped
5 pounds Roasted Poblano Peppers, skinned and seeded
6 cloves garlic, roasted, skinned and seeded
1 gallon almond milk, unsweetened
½ pound Roasted corn
2 pounds red potatoes, diced
Salt and pepper to taste
Sweat the onion and roasted poblanos together in the oil.

Add the roasted garlic and cook for five more minutes on low.

Add almond milk and bring to a boil.

Remove from heat and blend until smooth.

Add roasted corn and red potatoes, and simmer until potatoes are cooked through.

Serve hot with sour cream and cilantro as you please.