Blanched Green Beans in a Dijon Vinaigrette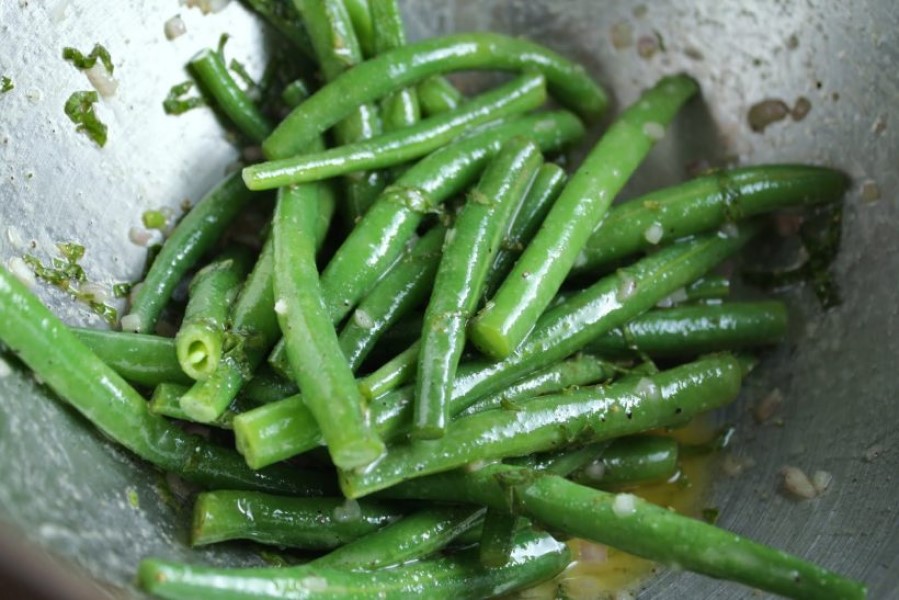 3-5 lbs green beans of different colors
8 tbsp red wine vinegar
4 tbsp Dijon mustard
4 tsp honey
20 tbsp olive oil
Salt
Wash and trim the ends of the green beans.
Bring a pot of salted water to a boil. Add green beans and blanch for 4-5 minutes.
Whisk vinegar, Dijon mustard and honey with a pinch of salt until combined.
Add olive oil and whisk until emulsified.
Toss drained green beans with an appropriate amount of vinaigrette.
Serve.
Try adding mint or other herbs when tossing in mustard and honey.
This locally inspired recipe is brought to you by Pam Walker. Pam is an avid home cook, writer, and local farm and food activist who is also a board member of the Santa Fe Farmers' Market Institute. Thank you, Pam, for helping inspire us to use locally sourced ingredients!