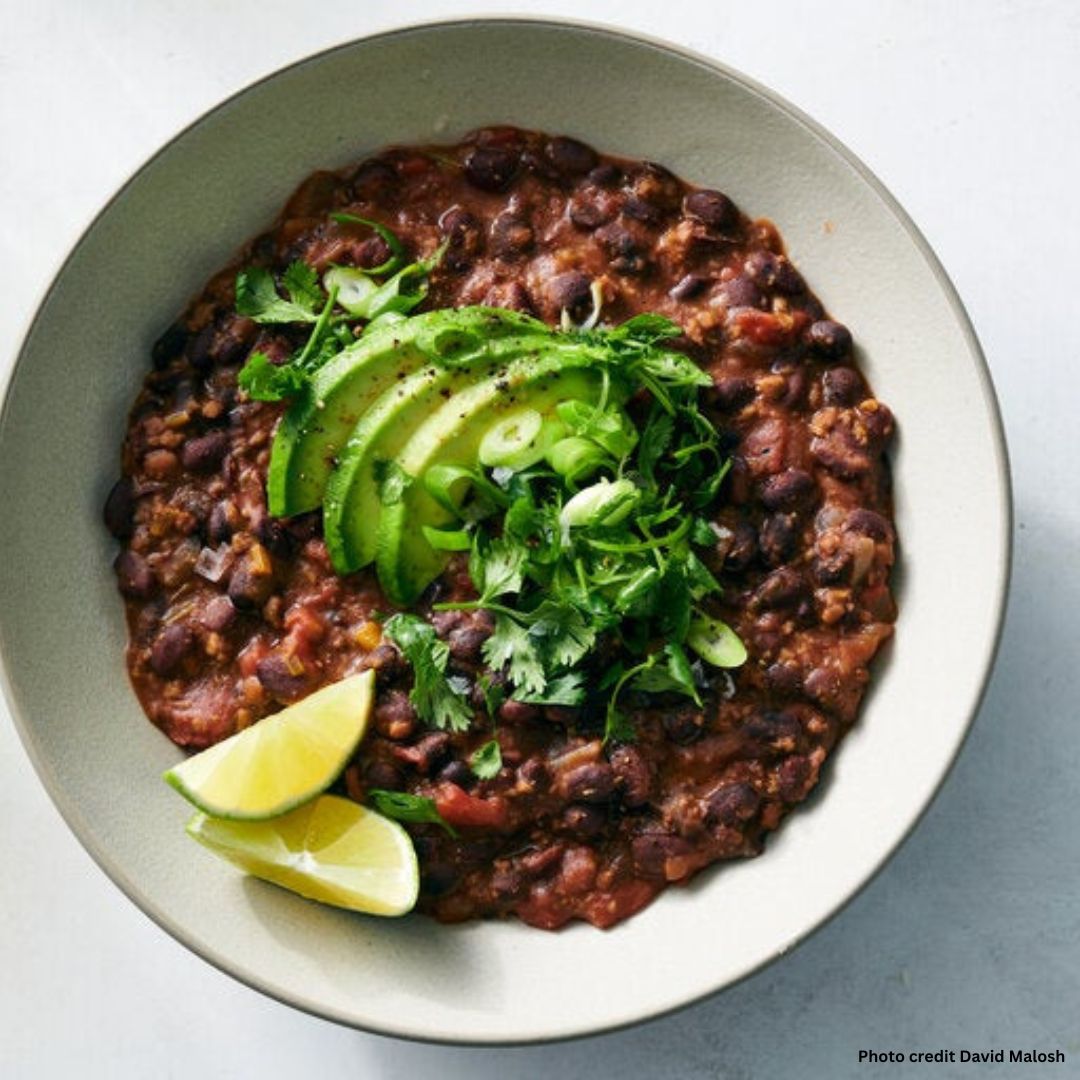 This chili-like stew relies on spicy, fresh green chorizo for its bright, zesty flavor. We suggest using New Mexico Chorizo from Red Mesa Meats , and then adding a dollop of yogurt on top from Camino de Paz Farm.
Serve it over rice, or with corn or flour tortillas on the side.
2

tablespoons extra-virgin olive oil

1

large white onion, diced

½

batch (12 ounces) green chorizo

¼

cup chopped cilantro stems, leaves reserved for serving

7

cups cooked black beans (from 4 cans or 1 pound dried beans), drained

1

(28-ounce) can diced plum tomatoes with their juices

2

teaspoons kosher salt, more as needed

Diced avocado, for serving

Sliced scallion, for serving

Lime wedges, for serving
Heat oil over medium heat in a large Dutch oven or heavy-bottom pot. Add onion and cook until softened, 5 to 10 minutes. Stir in chorizo and cilantro stems and cook 5 minutes over high heat, or until much of the liquid has evaporated
Stir in beans, tomatoes and their liquid, and 1 cup water. Bring mixture to a boil over high heat; reduce to medium.
Partly cover pot and simmer until tomatoes have fallen apart, about 1 hour to 1 hour 15 minutes. Season with salt. Serve topped with avocado, scallion, cilantro leaves, lime wedges and a d

ollop of yogurt on top from Camino de Paz Farm.