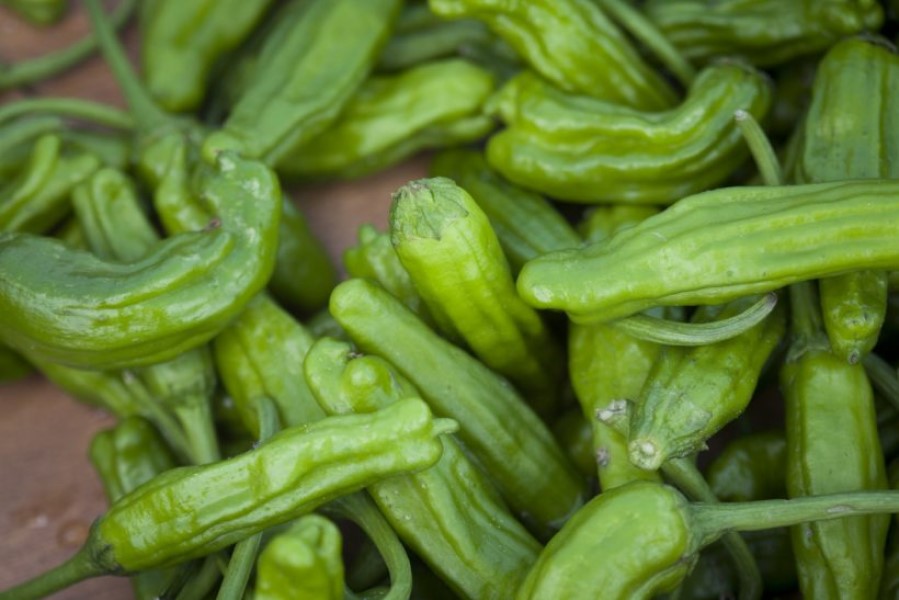 Recipe by Laura McCann, MS, RD, LD
½ pound fresh shishito peppers
2 Tbs extra virgin olive oil
¼ cup sesame seeds, toasted
2-4 Tbs. toasted sesame oil
Heat oil in a skillet over medium-high heat. Add olive oil, then shishito peppers.
Sauté until peppers start to blister.
Transfer peppers to a heat-proof bowl (stainless), toss with toasted sesame oil, then toasted sesame seeds.
Skewer shishitos and cook on a grill until they start to blister.
This locally inspired recipe is brought to you by Pam Walker. Pam is an avid home cook, writer, and local farm and food activist who is also a board member of the Santa Fe Farmers' Market Institute. Thank you, Pam, for helping inspire us to use locally sourced ingredients!