Radishes With Sweet Butter and Kosher Salt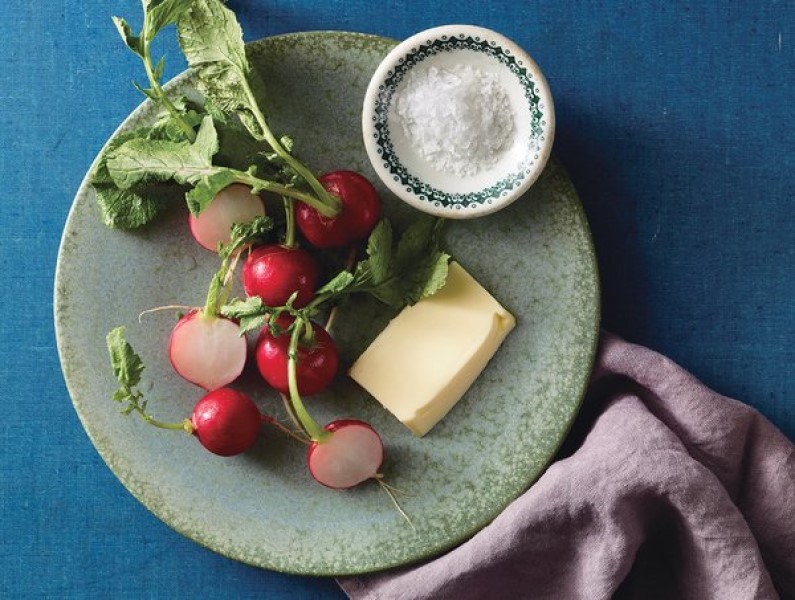 Image courtesy of The New York Times.
1 bunch red-globe or French-breakfast radishes, well washed to remove any sand, but left whole with a few stems intact
4 tablespoons excellent unsalted butter, waxy and cool but not cold
1 tablespoon excellent coarse kosher salt
Divide the radishes among small plates.
Neatly cut the butter into 4 small portions, and set on plates.
Pile a small amount of salt on each plate.
This locally inspired recipe is brought to you by Pam Walker. Pam is an avid home cook, writer, and local farm and food activist who is also a board member of the Santa Fe Farmers' Market Institute. Thank you, Pam, for helping inspire us to use locally sourced ingredients!