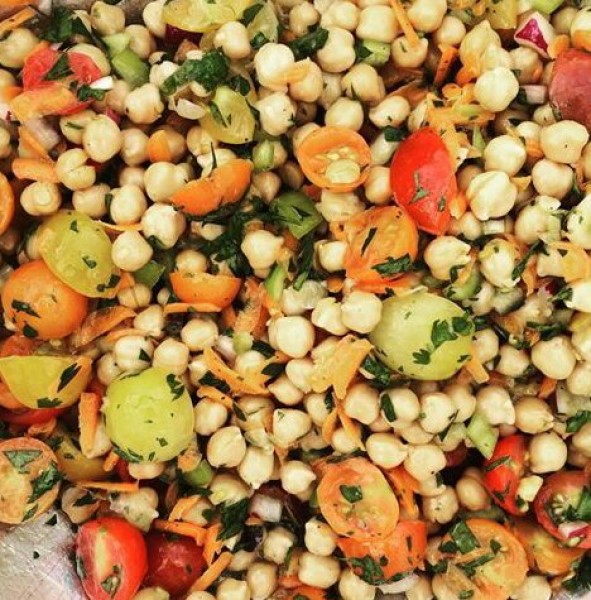 Cooking With Kids presented another great food demonstration at the Southside Market in August! Make sure to visit the Southside Market, Tuesdays from 3-6pm.
3 cups cooked garbanzo beans, drained, rinsed & cooled
1 ¼ cups chopped tomatoes
1/5 cup chopped red onion
1/5 cup chopped cilantro
1/5 cup chopped parsley
3 tablespoons lime juice
3 tablespoons cup olive oil
Pinch of salt & black pepper
¼ tsp ground cumin
Combine the ingredients for the salad.
Mix dressing ingredients together in separate bowl.
Combine the dressing and salad ingredients, tossing to coat evenly.
This locally inspired recipe is brought to you by Pam Walker. Pam is an avid home cook, writer, and local farm and food activist who is also a board member of the Santa Fe Farmers' Market Institute. Thank you, Pam, for helping inspire us to use locally sourced ingredients!