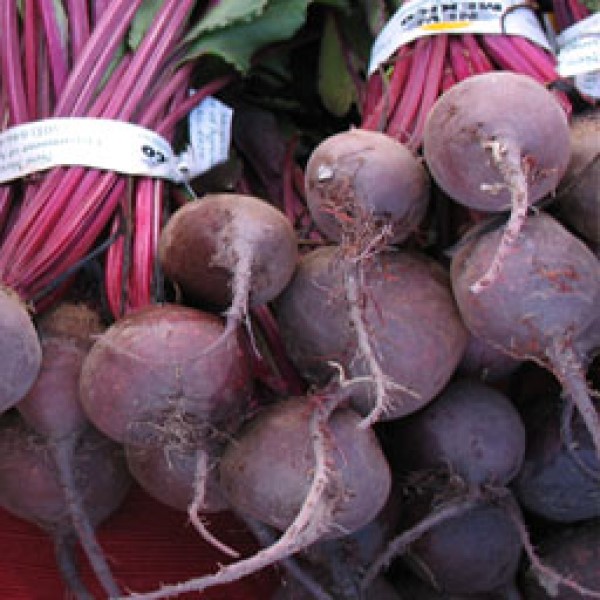 1 pound beets, peeled and grated
1/2 pound carrots, peeled and grated
2 tablespoons rice vinegar
Juice of 1/2 lime
Pinch of sugar
6 tablespoons extra-virgin olive oil
1/2 cup thinly sliced basil leaves
2 tablespoons finely shredded fresh flat-leaf parsley
1/2 teaspoon ground cumin
1/4 teaspoon cinnamon
Coarse salt and freshly ground pepper
Small pinch of cayenne – if you like more spicy
Put the salad ingredients in a bowl and set aside while preparing the dressing.
Mix dressing ingredients in a jar, shake well.
Mix dressing into beets & carrots, let sit for at least an hour, taste and adjust seasonings before serving.
This locally inspired recipe is brought to you by Pam Walker. Pam is an avid home cook, writer, and local farm and food activist who is also a board member of the Santa Fe Farmers' Market Institute. Thank you, Pam, for helping inspire us to use locally sourced ingredients!