Warm Spinach Salad with Spring Vegetable Sauté & Goat Cheese Fondue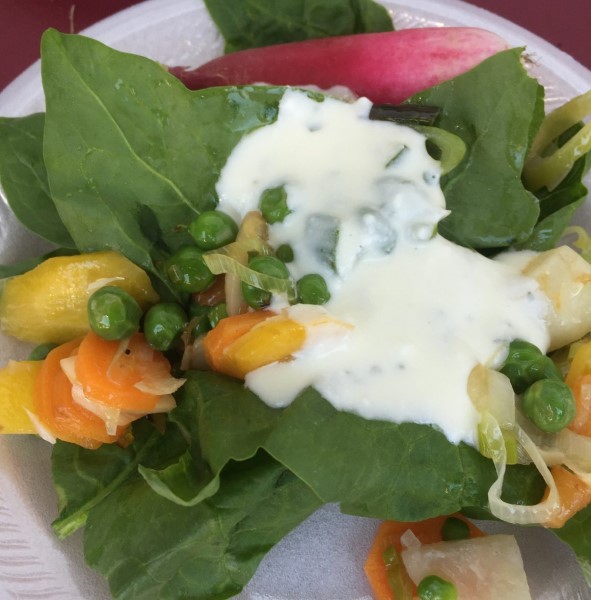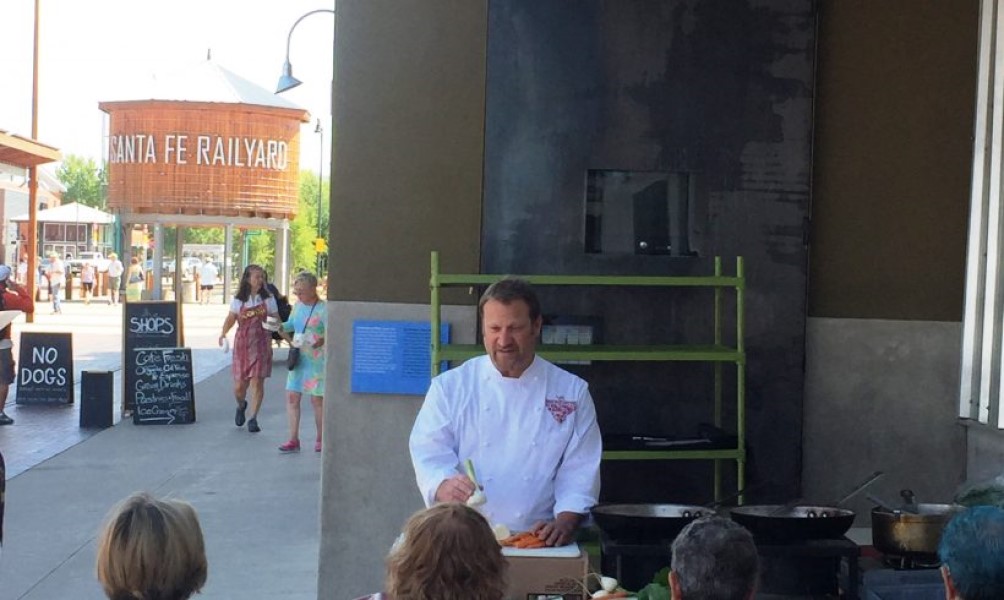 Louis Moskow from 315 Restaurant & Wine Bar leading the Market Fresh Cooking class on June 7, 2016
At this week's Tuesday Market Summer Kick-Off event, Chef Louis Moskow from 315 Restaurant & Wine Bar led Market Fresh Cooking. This is a special summer/fall Institute program which helps educate Santa Feans on new ways to use fresh, local market produce while giving exposure to our amazing chefs.
After Chef Moskow shopped the Market to purchase items that are in season, guests could follow along as he demonstrated how to create a simple and tasty salad using fresh spinach, radishes, spring vegetables, and a goat cheese fondue.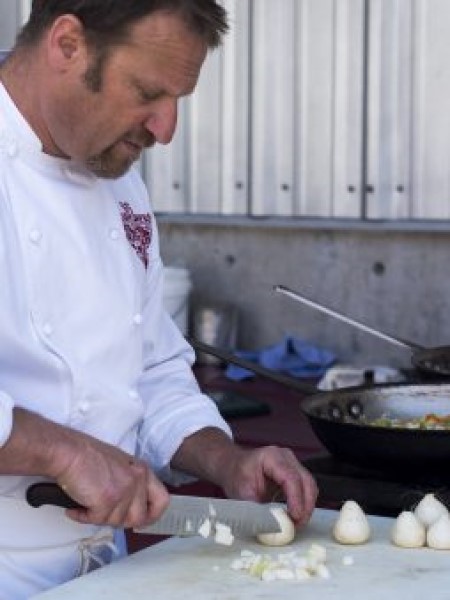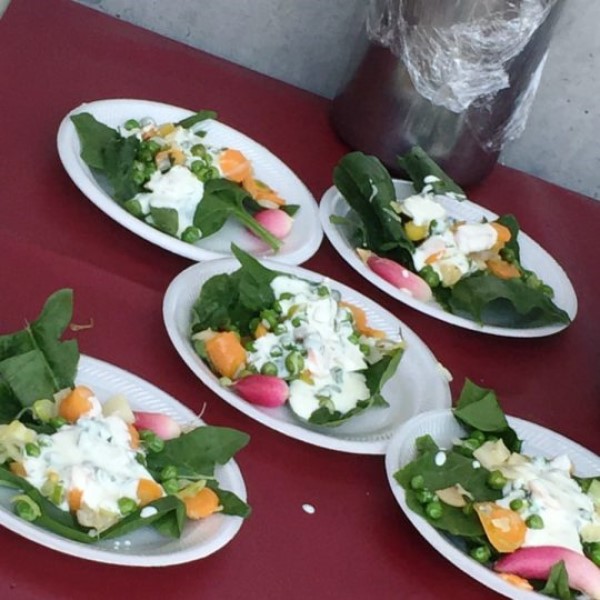 2 oz Butter or Olive Oil
1 oz Green Garlic (Chopped)
1 bunch Spring Onions (diced)
1 bunch Baby Turnips
1 bunch Baby Carrots
1 cup Peas
Spinach
Radishes
Cheese Fondue Ingredients
1 tablespoon Butter
1 Shallot (minced)
1 cup Cream
6 oz Goat Cheese
1 tablespoon Herbs (chopped)
Salt & Pepper
Sauté over med/high heat the green garlic, spring onions, turnips, carrots, peas, and some radish (leaving some radishes for garnish). Set aside once tender (~10 minutes).
Melt butter in a deep pan over medium heat.
Add herbs and shallots just to warm.
Add cream and warm.
Add goat cheese and whisk to eliminate chunks.
Place the spinach leaves on a plate, add some of the sautéed vegetables, and top with the cheese fondue.
Serve with a fresh radish on the side. Add salt and pepper to taste.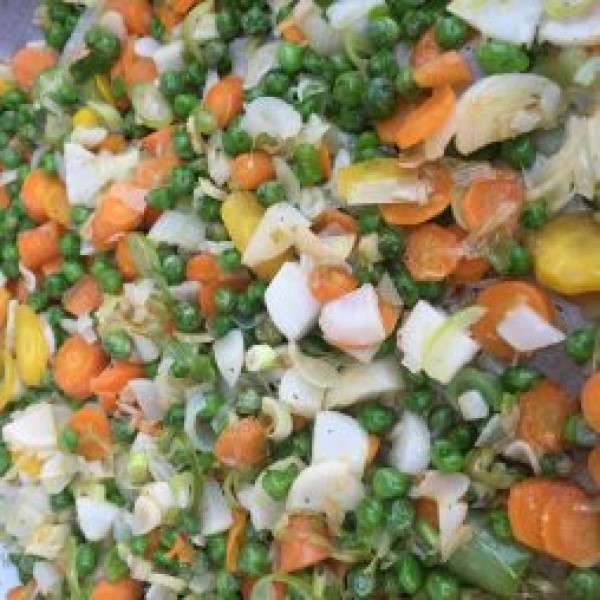 Many thanks to Chef Moskow for donating his time and talent for this Market Fresh Cooking class!
This locally inspired recipe is brought to you by Pam Walker. Pam is an avid home cook, writer, and local farm and food activist who is also a board member of the Santa Fe Farmers' Market Institute. Thank you, Pam, for helping inspire us to use locally sourced ingredients!