Vincent Price's Hollandaise Sauce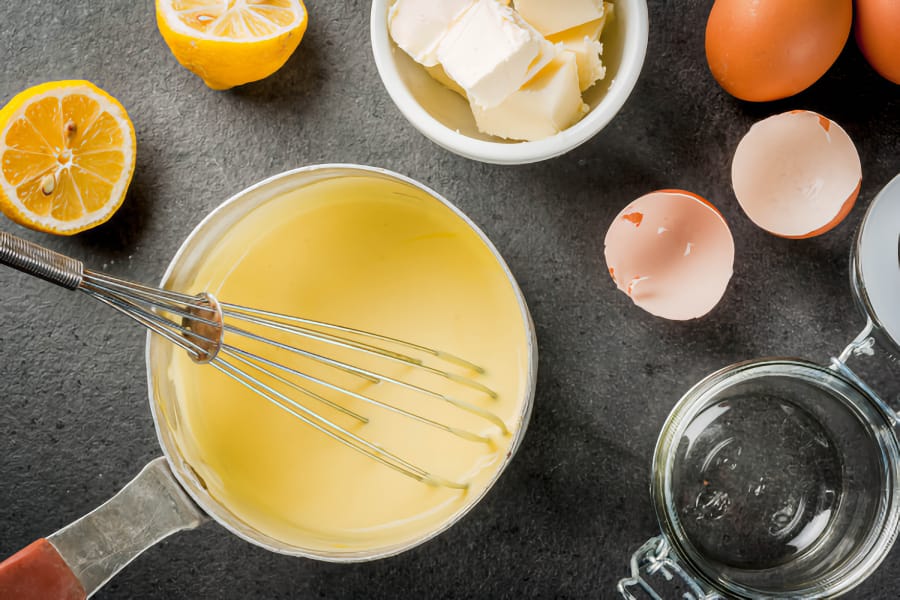 This is from Vincent's own cookbook A Treasure of Great Recipes that he co-authored with his second wife Mary. It comes from the "Blender Magic" section. Proportions are up to the individual chef, make as much, or a little, as is needed. Proportions for the smallest batch are given in parenthesis. I like the his use of Tabasco in place of the traditional cayenne powder.
Eggs (4 egg yolk)
Butter (1 cup)
Lemon (2 tbsp. FRESH)
Salt (1/4 tsp. or to taste–depends on the butter)
Tabasco (1/4 tsp.)
 In a small pan heat butter, start with a batch that measures 1 cup
Meanwhile add the egg yolks and the remaining 3 ingredients into the blender container. Cover and process on low speed. Remove the pour spout on blender, and while it is still running slowly pour in the melted butter. When the butter is all taken up, and the sauce is thick. Serve. This is great over green vegetable like asparagus or broccoli, use it for Eggs Benedict, it's also great over poached fish or as a dip for artichokes
This locally inspired recipe is brought to you by Pam Walker. Pam is an avid home cook, writer, and local farm and food activist who is also a board member of the Santa Fe Farmers' Market Institute. Thank you, Pam, for helping inspire us to use locally sourced ingredients!