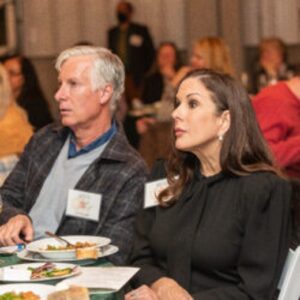 Robert W. Jones, JD
Board Member
Robert W. Jones is a native of Texas, but has spent more and more time in Santa Fe over the last 10 years and now calls The Land of Enchantment home for a big portion of the year.
Robert has spent his professional career mostly in the area of corporate public affairs while working in New Mexico, Texas, New York and Washington, DC. Robert currently is a Managing Director at Mercury, a leading global bipartisan public strategy firm. Robert represents clients at the federal, state and local levels across the US. Robert is a graduate of The University of Texas at Austin with a degree in Finance and holds a Juris Doctor from The University of Houston School of Law.
Robert and his wife Marsha, along with their two dogs Oscar and Chief, reside in the historic Eastside of Santa Fe. Robert explores the Santa Fe Farmer's Market on a weekly basis enjoying supporting the area's farmers and purveyors. Robert's interest and support of farmers markets, whether in Santa Fe or elsewhere, goes back over 30 years as a way to source fresh food but more importantly providing support to local farmers. Robert is thrilled to now be a part of the Santa Fe Farmer's Market Institute (SFFMI) as a way to further support the region's farmers and their ecosystem through all the programs of the SFFMI.
Besides cooking and enjoying the weekly bounties of the Santa Fe Farmer's Market, Robert enjoys hiking, spending time in the local parks, travel and golf. When not in Santa Fe, Robert spends the balance of his time between Austin and Washington, DC.