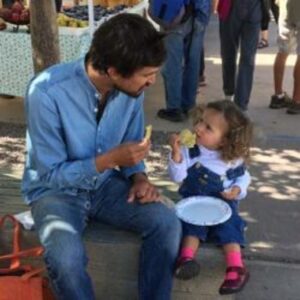 Nathanial Earls
Board Member
Nathaniel Earls was born and grew up in Kansas City, Missouri. He moved to Santa Fe to attend St. John's College, a rigorous liberal arts college "focused on the most important books and ideas of Western civilization, taught in seminar-style classes." He graduated in 2008, and is currently pursuing graduate studies in data science, machine learning, and artificial intelligence.
A fourth generation trustee of The John C. Griswold Family Foundation, which was created by his great grandfather John C. Griswold, he supports organizations devoted to local food, agriculture, and the environment, as well as the arts.  Nathaniel shared that he "particularly loves the Santa Fe Farmers' Market because it is such a gathering place for the community. I often share the experience with my four-year-old daughter."
A jazz aficionado, for 11 years Nathaniel hosted a jazz music radio program on KSFR.