Understanding the positive impact our services and programs have on the community
Meet the chef: Jose "Kiko" RodriquezChef Jose "Kiko" Rodriguez brings a wide variety of skills and techniques to the Global Flavors Local Lunch: from Mexican to Spanish to Japanese. Chef Kiko has quickly worked his way up the ranks in the restaurant business. He...
read more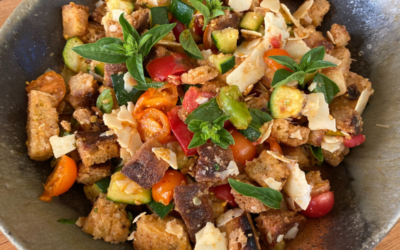 Seize the day! Late summer calls for panzanella. Zucchini and other summer squashes are plentiful, and so are many varieties of tomatoes and basil.  On one of many very hot days recently, I wanted something robust in flavor and dense in texture, and I didn't want to...
read more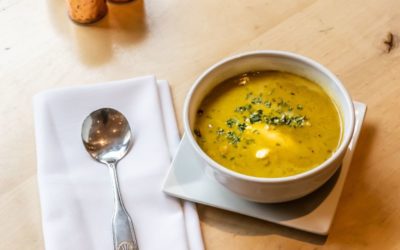 The RecipeIngredients 2T olive oil 1 large red onion, chopped 5 pounds Roasted Poblano Peppers, skinned and seeded 6 cloves garlic, roasted, skinned and seeded 1 gallon almond milk, unsweetened ½ pound Roasted corn 2 pounds red potatoes, diced Salt and pepper to taste...
read more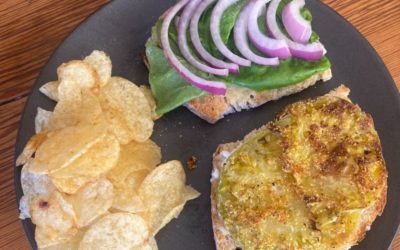 I love fried green tomatoes and usually eat them as a side. But a couple of days ago, I came across a recipe for a fried green tomato sandwich in Deborah Madison's Vegetarian Cooking for Everyone. I didn't follow it exactly but rather let it be my guide, adapting it...
read more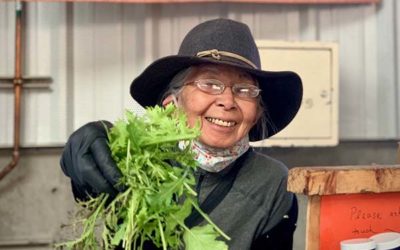 A Chat with Mai in March, 2021 What is a signature item that you sell? Beautiful GREENS! What's the best way to store it? In the refrigerator. How long have you been farming? 17 years How long have you been a member of the Market? 2 years Share a favorite memory of...
read more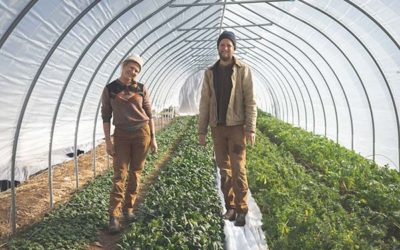 A Conversation with the Vagabond Farmers, March 24, 2021 What is a signature item that you sell? Principe Borghese tomatoes What's the best way to store it? How do you like to prepare it? It is the best tomato for sun drying and we love it most roasted with garlic and...
read more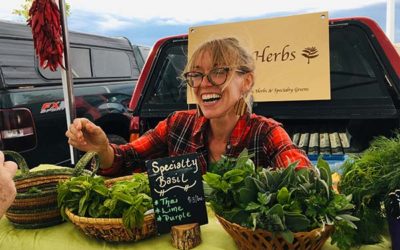 What is a signature item that you sell? I sell culinary herbs, medicinal herbs and specialty greens. I love to carry items that are more rare or you wouldn't normally find at market or in stores, like Epazote, Ashwaganda, Gai Laan. I also make fresh tea and herb...
read more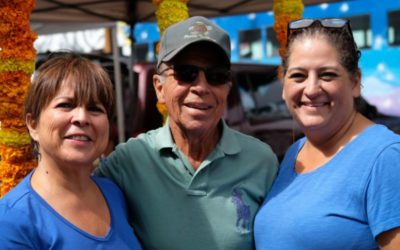 Brenda Fresquez, David Fresquez, and Jennifer Fresquez representingMonte Vista Farm at the Santa Fe Farmers' MarketChanneling limited water resources for crop irrigation is a challenge for New Mexican farmers. However, there is no scarcity of talent at Monte Vista...
read more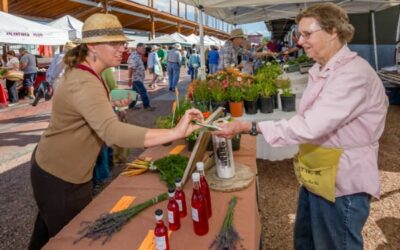 Gayle Ice has been farming on her certified organic and acequia-irrigated farm for over 30 years. Named a Farmer All Star in 2012, Ice's Organic Farm has been represented at the Santa Fe Farmers' Market since 1994.The US Department of Agriculture (USDA) website...
read more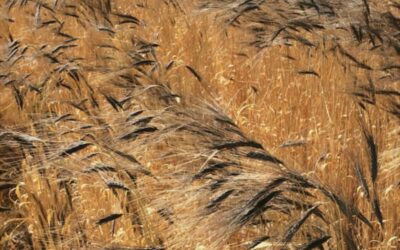 by Christine SalemThe Tibetan Purple Barley is more than ready for the combine.A mini-combine, imported from China, is better able to maneuver in northern New Mexico's small fields.Volunteers helping to hand-harvest Rebel rye.Northern New Mexico was once the...
read more