Matt Yohalem's Walnut and Apple Pesto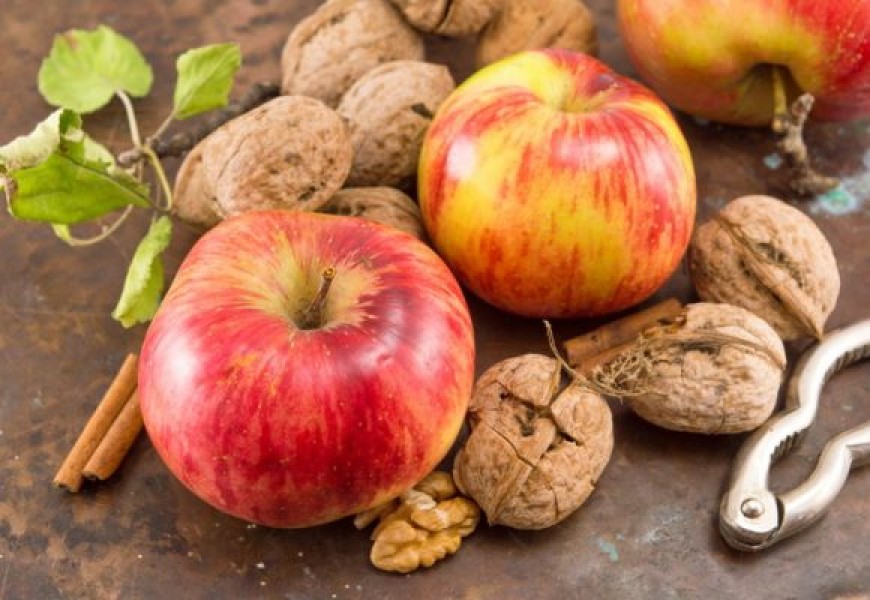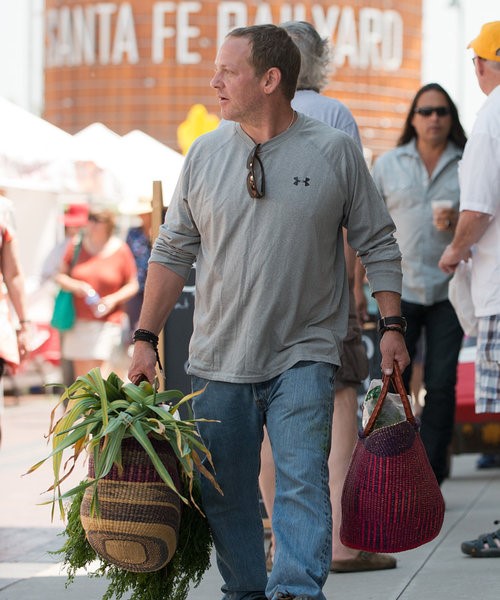 Chef Matt Yohalem, chef/owner of Il Piatto Italian Farmhouse Kitchen, has been a leader in the farm-to-restaurant movement in Santa Fe. Learn about Matt's commitment to local food here. This recipe is from a brief pesto series on the Il Piatto website.
Most people think of pesto as a green parmesan-basil puree, usually served with pasta. Pesto actually gets its name from that which can be prepared with a mortar & pestle. If it can be squashed or even pureed (using the pulse to get the full effect) it can be called a pesto. Examples include:
Pistachio & Arugula Pesto
Sun-dried Tomato Pesto
Walnut, Cranberry, Vinegar, Orange Zest, Garlic & Olive Oil Pesto
Apple Cider, Cinnamon, Hot Pepper & Truffle Oil Pesto (for game)
Pesto is perhaps the most versatile of sauce concepts. Generally, pestos are served at room temperature. As a matter of methodology, generally a small amount of the drier ingredients are started in a cuisinart as oil is added. This is followed by more dry ingredients. Pulsing produces a more authentic (mortar & pestle) texture.
Walnut & Apple Pesto is definitely not familiar to a lot of people, but it really is a delightful treat. Try it over roasted and grilled meats. A nice thick pork chop is a good place to start.
1 apple, peeled and diced, and add squeeze of lemon
1 tsp. chopped (small dice) raisins
1 onion, diced
1 tsp. garlic, chopped
1/2 cup apple cider vinegar
1 tbsp. parsley, chopped
1/2 tsp. honey
1 pinch crushed red pepper
Salt and peppermill
1 tsp. chiffonade basil
Zest and juice of 1 orange
1 cup extra virgin olive oil
1/2 cup toasted chopped walnuts
1 tbsp. shaved parmesan
Place all ingredients in small sauce pot. Bring to boil. Remove from heat. Add parmesan. Serve.
This locally inspired recipe is brought to you by Pam Walker. Pam is an avid home cook, writer, and local farm and food activist who is also a board member of the Santa Fe Farmers' Market Institute. Thank you, Pam, for helping inspire us to use locally sourced ingredients!