Matt Yohalem's Great Chicken Soup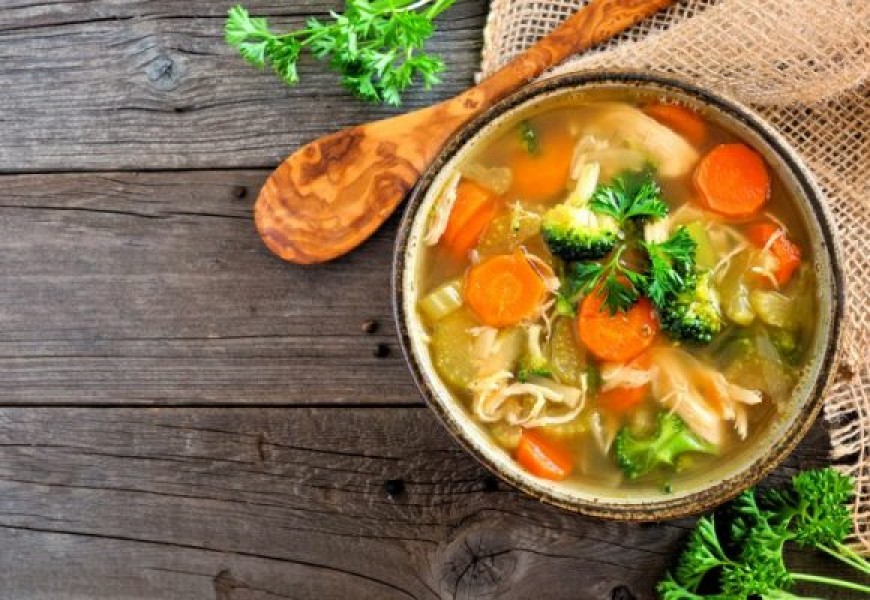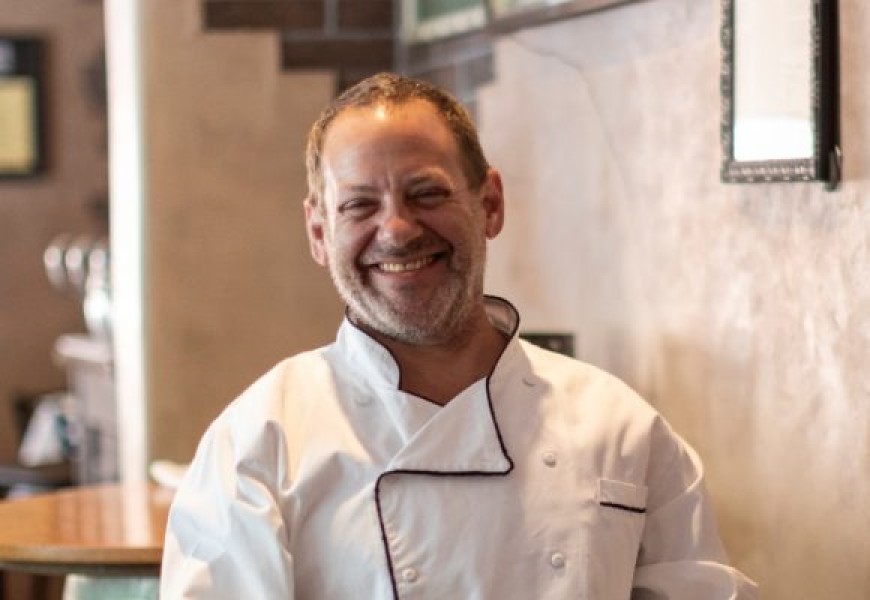 Chef Matt Yohalem, chef/owner of Il Piatto Italian Farmhouse Kitchen, has been a leader in the farm-to-restaurant movement in Santa Fe. Learn about Matt's commitment to local food here. This recipe was posted on the Il Piatto website on Oct 9, 2019.
The weather is getting cold at night, which means it's officially soup weather. Hooray! Most of you have had chicken soup, but it is still one of the best things to warm your belly and your soul. This recipe will help take your chicken soup up a notch or two.
1/2 cup sherry
1 qt. water
1 chicken
3 onions, chopped
3 carrots, sliced
1 head Napa cabbage, roughly chopped
2 sprigs rosemary
1 bunch parsley with stems
2 sprigs thyme
4 stalks celery, chopped
1 leek, rinse and sliced
2 cups white wine
3 bay leaves
1 tbsp. peppercorns
3 slices country bacon, thick-sliced and chopped
1/2 cup sliced pancetta
1 tomato
1 lemon, juice and zest
1 dried, crushed red pepper
1 tsp. salt
In large pot, place water, sherry, a whole chicken, half of the onions, and the garlic, carrots, leeks, celery, bay leaves, peppercorns, rosemary, parsley stems, thyme, lemon and zest, and salt.
Bring to boil and simmer for 1.5 hours, skimming rising fat throughout.
Remove chicken and refrigerate.
Strain liquid and reserve.
Remove chicken breasts and reserve.
Pick off as much of the chicken meat as possible, discarding as much fat as possible. Extra fat is okay, if not perfect. Reserve meat. Allow for no bones. (Better to waste some meat than eat bones.) Discard bones and fat.
In a large sauce pan, add pancetta and sauté slowly rendering fat.
Add garlic and sauté 30 seconds.
Add red pepper and cook 30 seconds.
Add onions, celery, and Napa cabbage. Mix well.
Add leeks and tomato. Mix well.
Add chicken meat (except breasts). Mix well.
Add stock and sherry. Bring to a boil and simmer 24-30 minutes, skimming rising fat as it cooks.
Slice chicken breasts. Arrange chicken breasts in bowls. Use your ladle to mix the soup to make sure of even distribution, then ladle over the sliced chicken breasts. Serve.
This locally inspired recipe is brought to you by Pam Walker. Pam is an avid home cook, writer, and local farm and food activist who is also a board member of the Santa Fe Farmers' Market Institute. Thank you, Pam, for helping inspire us to use locally sourced ingredients!