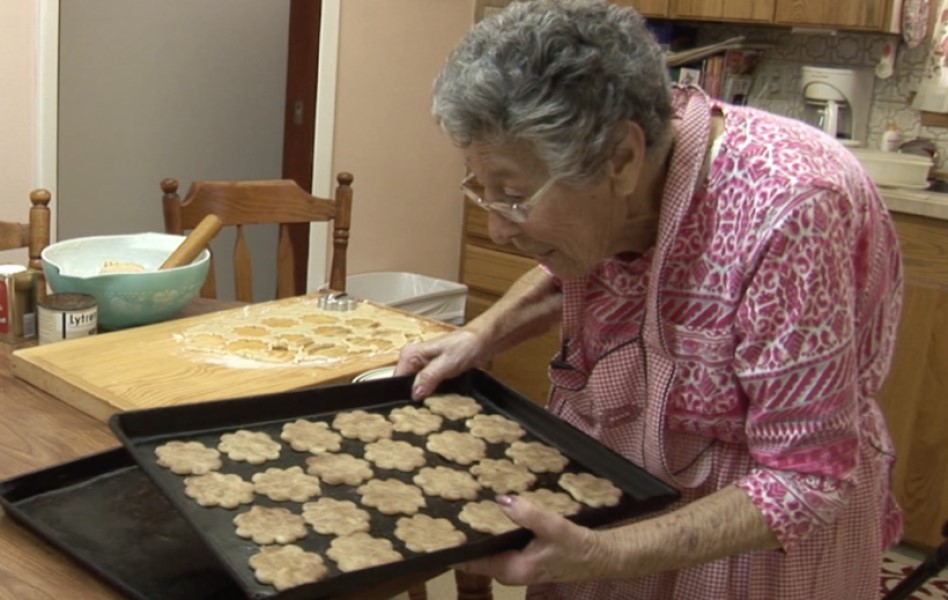 Christmas isn't the only time to enjoy bizcochitos! Natividad Manzanares, (the mother of Antonio Manzanares of Shepherd's Lamb), shares her famous (but all in the family, til now!) recipe for New Mexican Bizcochitos!
The first in an occasional "Traditional Cooking Series" from the Wisdom Archive, Natividad shares a recipe for the most traditional of New Mexican cookies, passed down through the women in her Northern New Mexico family for multiple generations.
1 cup Morrell lard
1 cup shortening
1 cup sugar
3 eggs
1/4 cup orange juice
1 tbsp Anise seeds
1 tsp vanilla
6-7 cups of flour
3 tsp baking powder
pinch of salt
cinnamon
sugar
Mix lard and shortening until fluffy. (Using hands will help soften mixture.)
Add sugar, mixing well.
Add eggs, one at a time, mixing after each.
Add orange juice (fresh, no pulp), anise seeds, and vanilla and mix
Add flour, baking powder, and salt, mixing a little at a time
Mix with hands to make a ball then refrigerate
Roll out dough to desired thickness and use cookie cutter
Place each cookie face down into a mixture of sugar and cinnamon, then bake at 350 degrees. Check in 10 minutes. They should have a very light brown color.
This locally inspired recipe is brought to you by Pam Walker. Pam is an avid home cook, writer, and local farm and food activist who is also a board member of the Santa Fe Farmers' Market Institute. Thank you, Pam, for helping inspire us to use locally sourced ingredients!