Arugula and Green Garlic Pesto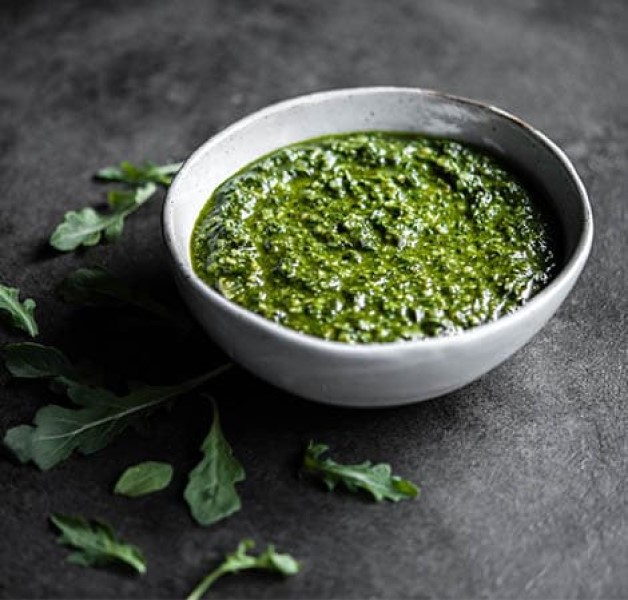 Today's Market Fresh Cooking recipe is complements of the Farmers' Market weekly CSA recipe.
No food processor? No problem. Simply chop, chop, chop away until the ingredients are well minced and then incorporate the oil, salt, and pepper. Toss pesto with pasta, smear on bread or crackers, make pesto pizza, or use as a dip for crunchy vegetables such as radishes or carrots. Substitute New Mexican pecans!
1 1/2 c . arugula
1 1/2 c . spinach
2 stalks green garlic
1 c . pine nuts or walnuts (or combo)
salt and pepper
1/3-1/2 c . extra virgin olive oil
Place all ingredients except oil in food processor.
Pulse until chopped.
Add oil while running food processor until desired consistency.
This locally inspired recipe is brought to you by Pam Walker. Pam is an avid home cook, writer, and local farm and food activist who is also a board member of the Santa Fe Farmers' Market Institute. Thank you, Pam, for helping inspire us to use locally sourced ingredients!