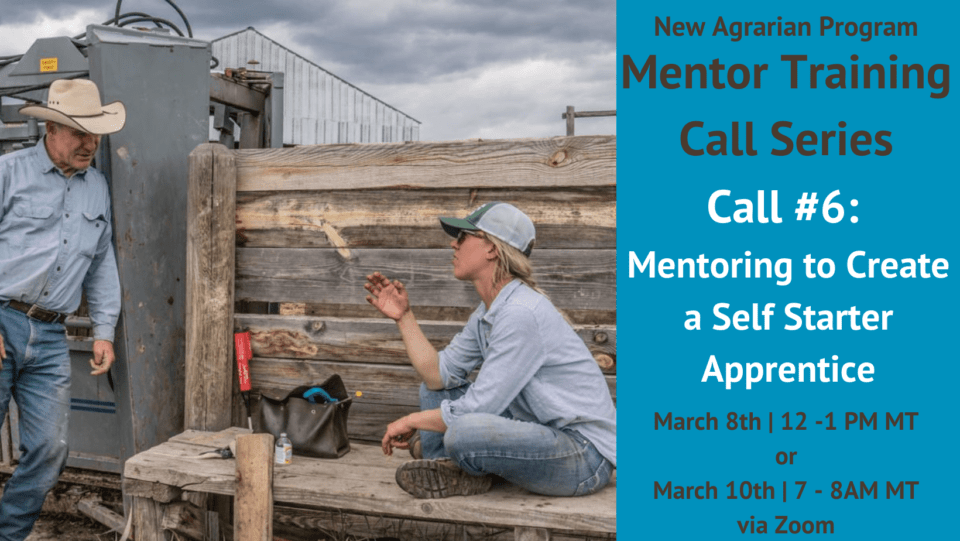 A great mentor-apprentice experience depends on both parties co-creating relevant goals that take advantage of the built-in learning at your operation, and identify ways your apprentice can engage in solo study, find local resource people to learn from, and visit other operations. Skill sheets are great prompts for this so we'll discuss ways to make them truly effective and useful to you and your apprentice. Julie Sullivan, NAP's founding mentor and mentor training specialist, will guide this meeting via Zoom.
This call is part one of the New Agrarian Program's seven-part series of mentor training calls that go in-depth into important topics related to mentoring in agriculture.
This call will be offered twice- March 8th 12-1pm MT and March 10th 7-8am MT
Contact Taylor at Taylor@quiviracoalition.org with any questions.