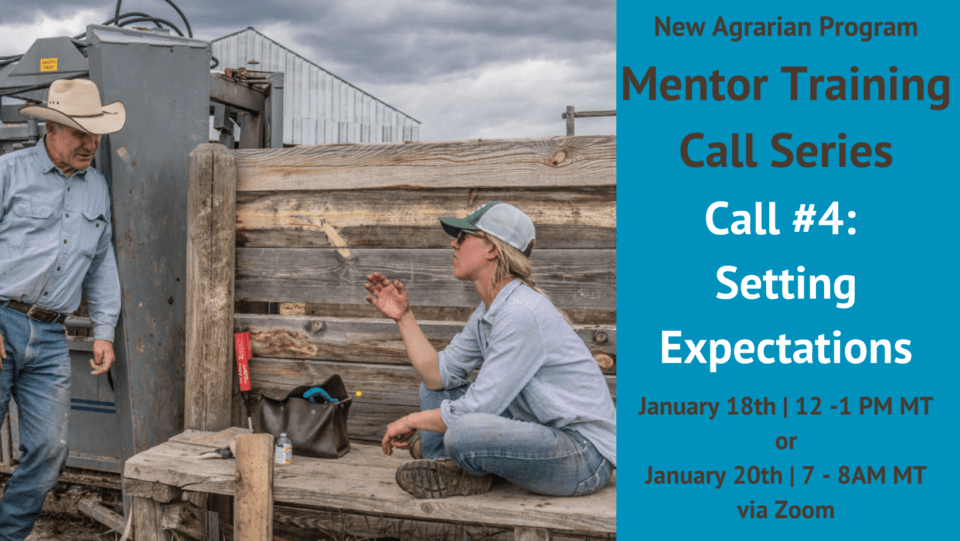 MENTOR TRAINING CALL #4: SETTING EXPECTATIONS
You've chosen your apprentice and are preparing for their arrival. How do you set clear expectations of job responsibilities, days off, work schedules, team meetings, and your workplace culture? Writing an apprenticeship agreement, creating a skills list, and setting clear boundaries at the beginning can support a successful apprenticeship. Julie Sullivan, NAP's founding mentor and mentor training specialist, will guide this meeting via Zoom.
This call is part one of the New Agrarian Program's seven-part series of mentor training calls that go in-depth into important topics related to mentoring in agriculture.
This call will be offered twice- Jan 18th 12-1pm MT and Jan 20th 7-8am MT
Contact Taylor at Taylor@quiviracoalition.org with any questions.