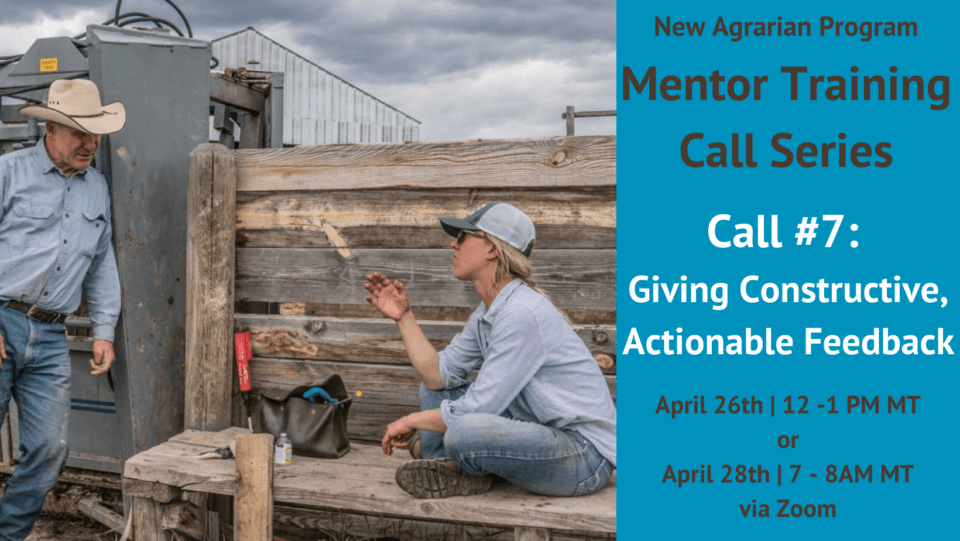 Tips on giving constructive, actionable feedback that catalyzes learning and motivation; and how to get the feedback you need to mentor effectively. We offer a variety of tried and true methods and tips to generate objective, honest, and open conversations in scheduled and impromptu feedback sessions. Julie Sullivan, NAP's founding mentor and mentor training specialist, will guide this meeting via Zoom.
This call is part one of the New Agrarian Program's seven-part series of mentor training calls that go in-depth into important topics related to mentoring in agriculture.
This call will be offered twice- April 26th 12-1pm MT and April 28th 7-8am MT
Contact Taylor at Taylor@quiviracoalition.org with any questions.